Simplify your business communications with the Optus 'yes' Business Totality package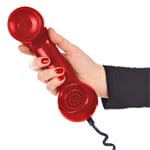 Optus and NEC Australia have joined forces to offer small and medium sized businesses a phone system and mobility solution that enables people to work smarter and faster by streamlining their communications.
The Optus 'yes' Business Totality package integrates your business' communication tools to improve mobility, efficiency and productivity. All forms of communications – voicemail, email, instant messaging, mobile and fixed line – can be integrated, helping your business and people to become more responsive to customers and colleagues; and more productive, giving your business a real competitive edge.
We understand businesses are not all the same. That's why we tailor our solutions so that they work for you. We listen to your needs and build a solution around your business requirements. This means there is a range of latest technology that you can choose including NEC's award-winning communications server from its SV8000 series, NEC desktop handsets and the best service plans from Optus.
Mobility
No matter how or where your staff work, we can keep them get connected! Whether they are in the office or out, people can contact them using a single fixed phone number. Both phones can ring simultaneously when the fixed number is called; helping to ensure that an important call is never missed. A single voicemail box means staff can easily access messages from their desk or mobile. Now that's smart!
Increased productivity
Increase your businesses efficiencies and productivity using our suite of advanced telephony features including instant messaging, SMS, voicemail and email. Communications tools can be brought together with the Optus 'yes' Business Totality package. We make it easy for your business to work smarter helping it become more productive.
Scalability
Businesses grow. The Optus 'yes' Business Totality package is completely scalable with business growth. NEC's communications servers use state-of-the-art interfaces so new services and applications can easily be integrated.  Our package is completely flexible and can change as your business' needs change.
Reliability
Optus and NEC are leaders in their fields and have a proven track record in delivering holistic business solutions. NEC's communication servers and handsets are robust, feature-rich and offer the highest quality voice and reliability in the market.
Simplicity
Our solution is installed, set up and managed by Optus and NEC with the ability to integrate fixed line and mobile connectivity into one.  With only one single monthly bill for your phone system, fixed phone calls and services, Optus and NEC have simplified your accounts allowing you more time to focus on your customers.
More information
Say 'Hello' to Optus today and find out how the Optus 'yes' Business Totality package can improve your communications and take your business to the next level.
Visit www.optus.com.au/hello