Microsoft Dynamics CRM Online was launched today, with this cloud based customer relationship management (CRM) software providing small business a serious alternative to using Salesforce.com to manage relationships with customers.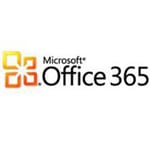 Microsoft Dynamics CRM Online has been available in the USA for 2-3 years, but with this new release Microsoft is rolling out its cloud software service to Australia and brings a number of updates to the user interface allowing Microsoft DRM Online customers to integrate the CRM experience it into their normal Microsoft Outlook desktop client experience, run it in an internet browser, or use their mobile phone to access CRM data.
Microsoft's CEO, Steve Ballmer, said Microsoft Dynamics CRM interface gives sales staff something they are used to if they use Outlook already and makes adoption by users easier than forcing them to learn a whole new application for CRM.
"Sales professionals are at the heart of almost every successful business. Microsoft Dynamics CRM redefines productivity by offering an industry-leading product that is fully embracing the cloud. The things that make Microsoft Dynamics CRM an industry leader include giving sales professionals a familiar user experience, enabling greater collaboration, streamlining of processes and access to real-time data so they can improve their customers' experiences and effectively compete in the market."
Microsoft Dynamics CRM Online is available today at a promotional price of AU$42.25 per user, per month for the first 12 months of service to customers that sign up by June 30.
In Australia, Cudo, the group buying startup that announced this morning it has become the number one site in its category has has embraced Microsoft Dynamics CRM Online as it afforded the company the ability to manage cash flow as the business grew, paying a monthly user fee rather than a large sum up front meant the company could grow fast and not be hindered by a lack of available capital, according to Cudo's, chief technology officer, Greg Willis.
"As a start-up business focused on the group-buying market in Australia, Cudo has invested in rapidly building its brand and bringing compelling daily offers from merchants to our subscribers. To support our growth and agility we need to build our business on platforms that give us on-demand scale, the ability to pay as we grow and a familiar, rich set of functionality for our teams to use wherever they are.
"The combination of a cloud deployment option and the seamless integration with Microsoft Office Outlook 2010 made this new version of Microsoft Dynamics CRM an ideal choice for our development – even during the beta."
Australian customers can access Microsoft Dynamics CRM Online by signing up for an obligation free trial at http://crm.dynamics.com/en-au/.