Biz Gals have announced their May networking event, to be held at Cargo Lounge on the 18th of May from 6:30pm.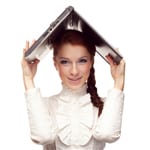 Biz Gals is an intimate style of networking which is capped at 30 guests per event, leaving way for this successful and entrepreneurial group business women to enjoy their beverages, canapés and free gifts whilst sharing their business experiences with like minded women.
Biz Gals is free to join and there are no requirements to signing up! Its an easy and affordable support group of women wanting to escape the daily grind, and learn and discuss the experiences of each other. If this sounds like the networking environment for you, you can purchase a ticket online for only $40.00!
This includes 2 beverages, substantial canapés, a gift, and entry to win a lucky door prize. Biz Gals is unlike any other women's networking group! Join women of all ages and backgrounds to relax in a casual, productive and enjoyable environment.
$5.00 from all ticket sales for the May Biz Gals event will be donated to Beyond Blue in memory of Kareena McPhee, a promising young woman and dear friend of Biz Gals founder Natalie Aroyan. Who sadly took her life earlier this month.
After such a positive response from the first ever Biz Gals event held on Tuesday 16th March, the team is very much looking forward to strengthening the connections that have already started to grow.
"I discovered Biz Gals purely by chance just before its first meeting and I am so glad that I did. Natalie Aroyan was so welcoming from the start, she provides a unique and intimate networking opportunity for Dynamic Business Ladies. The quality of attendees that come to Biz Gals so far has been impeccable, I have made so many valuable contacts and really enjoyed the social environment."