The Reserve Bank of Australia looks set to rule out an increase in interest rates at its August board meeting after the ABS released it's June quarter inflation (CPI) data today.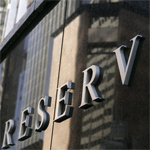 Australia's headline inflation rate came in at 3.1 percent over the last twelve months with the ABS Consumer Price Index increasing 0.6 percent in the June quarter 2010, compared with an increase of 0.9 percent in the March quarter 2010.
The Reserve Bank of Australia's short term monetary policy position from the minutes of the July RBA board meeting indicated the only reason the RBA would consider increasing interest rates in August would be due to the ABS' June CPI data being above the RBAs inflation target of 2-3 percent.
While the headline rate of inflation for the twelve months to June was 3.1 percent, underlying inflation, the figure the RBA looks at when setting monetary policy fell to 2.7 percent and is well within the RBAs target range, effectively ruling out an interest rate increase in August.
The difference between the headline inflation rate at 3.1 percent and the underlying RBA rate at 2.7 percent can be seen as due to outlying factors such as the increase in tobacco excise by the Federal Government, which caused a 15.4 percent spike in prices for tobacco which is recorded in the headline rate, but not the underlying rate.
Yesterday the ABS Producer Price Index for the June quarter showed the prices paid by manufacturers for material inputs increased by 2.5 percent, while the prices they received for their outputs increased by 1.2 percent, underpinning today's inflation data.
Business and home owners need to be wary of international pressures affecting bank lending rates as credit markets are still seen as difficult internationally, but the risk of a short term increase in official interest rates from the RBA can almost entirely be ruled out.