The Greater Building Society has joined the rediATM network, aiming to become a viable alternative to the major banks with access to Australia's second largest ATM network.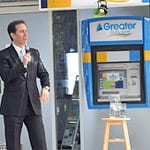 Greater Building Society Chief executive officer Don Magin said that Greater had joined the rediATM network to offer its 250,000 current customers better service and to become a viable alternative to the major banks.
He said the Greater prided itself on offering low fees but last year's introduction of direct charging at ATMs by the Reserve Bank of Australia meant its customers were disadvantaged if they had to use an ATM of another financial institution.
"Joining the rediATM network is another way we are helping our customers to reduce fees," Mr Magin said.
"From June 1 Greater customers with a fee free account will be back to paying no fees at all if they use either a Greater ATM or a rediATM," he said.
Adrian Lovney, general manager, Cuscal, said that the rediATM network is the second largest in Australia and has some of the best coverage in regional and remote areas, as well as metropolitan centres.
"We are delighted to welcome Greater Building Society into the network, and hope that the move will be of great service to its customers in helping them access their money anywhere within Australia, without direct charge fees," Mr Lovney said.
Greater Building Society currently has 85 of its own ATMs, one of the largest networks of any Australian building society. The rediATM network has more than 3100 ATMs in rural, regional and metropolitan areas across Australia.