Small business owners have received the predictable federal budget they needed to continue to climb out of the wake of the global financial crisis.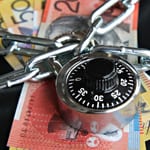 The Treasurer Wayne Swan's assurances that 'Those looking for a big-spending pre-election Budget won't find one" were reassured last night when the budget came down with no surprises and offers small business a clear horizon into 2011.
Jaye Radisich, CEO of the Council of Small Business of Australia (COSBOA) was positive about the budget, seeing it as predictable but necessary.
"The up-side of the predictable budget is that there is certainty for small businesses that can ill afford more instability or change as they are recovering from the GFC.
"If the Australian economy is stable, the cost and availability of finance will be within reach for small businesses that need capital to grow or smooth cash flow – which our research indicates is the number one issue of concern for small businesses.
"The tax reforms for small business released in the Henry Tax review last week represent the bulk of the benefits for small business enshrined in the forward estimates released in the 2010 budget.
"In the 2010 budget funding has been retained for critical small business programmes including the Small Business Support Line, Small Business Online, Enterprise Connect and funding for Small Business Advocacy Services through 36 local Business Enterprise Centres (BECs).
"There is also good news in this budget for small business franchisees and franchisors that will have access to enhanced mediation and dispute resolution services in line with the new Franchising Code.
"Going forward small businesses will continue to call for more streamlined tax arrangements for sole traders and independent contractors, trust reforms and positive FBT changes," Ms Radisich said.
Important recently-announced initiatives are also funded in this budget and through the forward estimates including the new Paid Parental Leave programme, the Small Business Superannuation Clearing House, National Business Names and the Standard Business Reporting (SBR) programme.