Credit unions and building societies have welcomed the Federal Government's banking reform package as "a good step towards more bank competition".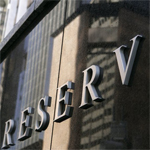 Louise Petschler, CEO of industry group Abacus – Australian Mutuals says there are some real positives to the banking reform package.
"Credit unions and building societies are the alternative to the big banks and we're being asked to turbo-boost competition – that's a challenge we relish."
Credit unions and building societies in particular see the new "Government protected deposit" seal as explaining more clearly the safe and secure standing of credit unions and building societies, along with banks.
"This will help improve understanding of the safe and regulated basis of all banking institutions, credit unions, banks and building societies, each of which meet the same strict standards and APRA rules as the big banks," said Ms Petschler.
Abacus welcomed the Government's initiatives on funding and sustainability but flagged the need for more work with industry on the vital area of wholesale funding costs, with the availability of competitive credit still a concern for smaller lenders.
"To complete the competition picture it is critical that we push access wholesale funding markets" said Ms Petschler. "The Government"s initiatives in this package are a positive start and we will work with the Government on these, but more work is needed."
Greater Building Society chief executive Don Magin mirrored Abacus' sentiments regarding the bank reforms.
"Measures that remove unfair exit fees and boost consumer flexibility to transfer deposits and mortgages will help make sure consumers are not unfairly locked into one provider and reward those financial institutions that offer consumers a better deal and all round outstanding service.
Though he also cited the problem of wholesale funding, with costs higher for building societies than for banks.
"The cost of funds to support our lending is higher for building societies like the Greater than it is for the banks.
"Measures to secure deposit funding through the government protection of deposits, as well as additional Residential Mortgage Backed Securities funding, are essential for ensuring the Greater can continue to offer better rates than the major banks." said Mr Magin.