It's a little known fact that there's a difference between a traveller and a tourist. Tourists contently window shop the sights and sounds a destination has to offer while travellers follow the ultimate travel commandment: do as the locals do. The ethos of the traveller sounds straightforward, but in practice, it can a difficult one to apply. True – it's never been easier to journey the globe, but avoiding those tourist traps and assimilating with local culture en route is no easy task. This is what Camille Rumani describes as "the paradox of the modern traveller."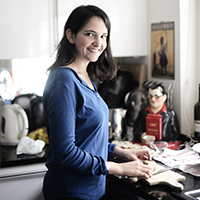 Passionate about travel herself, Camille left her home city of Paris to begin work for a legal firm in Beijing. Immersed in Mergers and Acquisitions, Camille didn't anticipate that her experiences there would take her on whole new journey – far from where she was.
Camille told Dynamic Business "I found it very difficult to meet Chinese people and to spend time with them. On one occasion I was lucky enough to be invited by a colleague to spend Chinese New Year with their family. It was a revelation!
"It was the first time that I felt I could really immerse myself in Chinese culture and ask all the questions I had about the dishes, and about Chinese culture in general."
And so the seed was planted. Joining forces with associate, Jean-Michel, on her return to Paris, the pair devised a solution to this familiar traveller predicament – founded upon their shared belief that "the table is the original social network." VizEat was born. Described as the Airbnb of food, VizEat is a meal sharing platform targeted towards travellers seeking authentic and cultural dining experiences in the homes of local food enthusiasts.
Camille said "we travel to cities inhabited by millions of people but the problem is we don't necessarily meet any of the locals!
"Our aim is to encourage these types of encounters and to make them accessible to everyone."
Now, since July 2014 when VizEat first launched in France, the platform appears to have taken Europe by storm; carving out a reputation as the next big industry disruptor. According to Camille, VizEat is growing fast. The platform now has 10,000 hosts and 35,000 members from over 60 countries, and the number of meals offered through the website has grown by as much as 50% each month.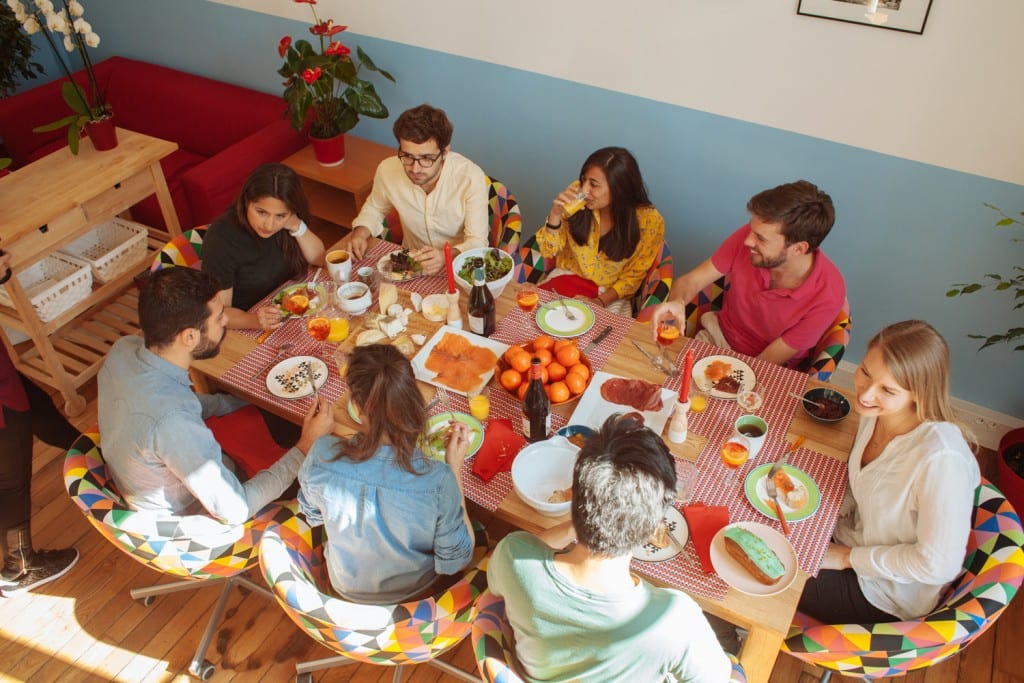 "Accommodation was disrupted by Airbnb and commuting by Uber. VizEat is now laying the foundation for what could be the third pillar of disruption for the sharing economy: food," said Camille.
Speaking about the growing popularity of the meal sharing concept, Camille said "VizEat is the place for travellers who want to find a new way to explore countries and for hosts willing to promote their culture.
"This is a new travel and social trend where people embrace real, local life experiences instead of industrialised products."
And of course, no industry disruptor escapes critique. As the Taxi industry relentlessly derides Uber and hoteliers scorn Airbnb, restaurants are now joining the angry mob against the rise of the 'sharing phenomenon.' The Paris restaurateurs' union, Synhorcat, has voiced a number of concerns about the growing popularity of Paris' meal sharing economy. Synhorcat argues that its members' livelihoods are threatened by home chefs who don't pay taxes or create jobs and also violate health and sanitation rules.
Unlike Uber and Airbnb however, Camille has a unique response to criticism; a response that doesn't revolve around cost efficiency for the consumer.
"We offer a completely different service compared to restaurants. We have no ambition to replace them – truth be told, we can't anyway," said Camille.
"Our hosts are not professional chefs; they are ordinary people who open their home to travellers a few times a month to discover a new culture through food.
"Our guests are not looking for another form of restaurant… And guess what, one of the most popular discussion topics between our hosts and guests is: 'which restaurant do you recommend in the area?'"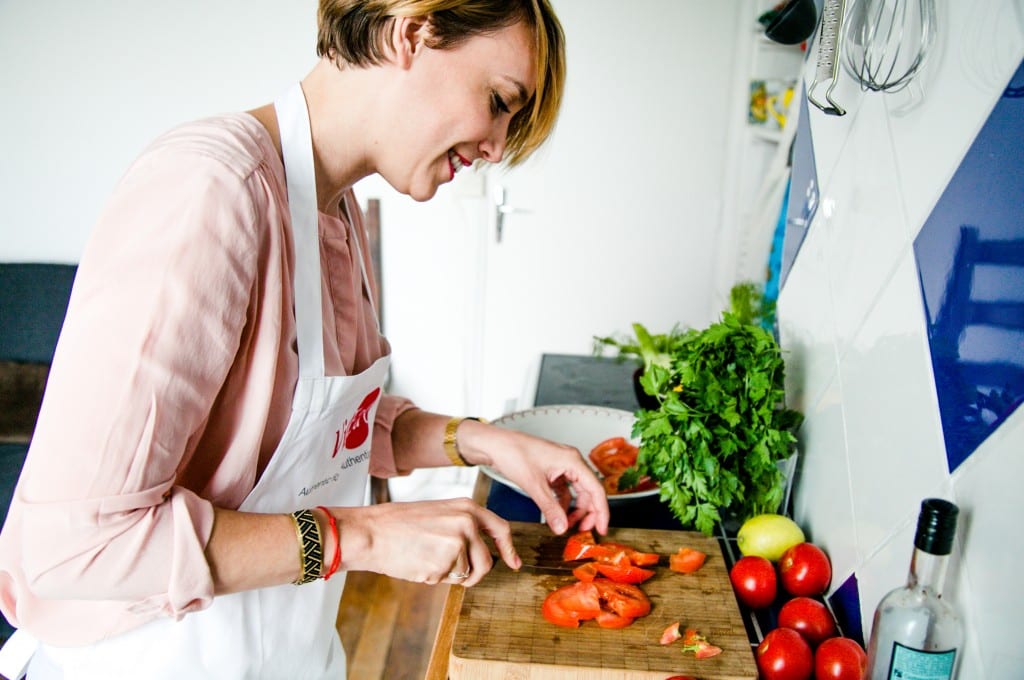 But everyone likes to save money, traveller or not; and with meals costing members an average of 30-35 AUD in Paris – they will. For VizEat – it might not be their vision to compete with restaurants, but perhaps the impact it has on them will at least be incidental, if not direct.
Already having built a strong presence across Europe and crossing the Atlantic to New York and Boston since launching in 2014; where might this new wave of disruption be heading next?
"2015 was the year when we consolidated our leadership position in Europe," said Camille.
While a few curious Australians are already using the platform, she continues "Australia with its food enthusiasts will be a natural opening in 2016; as you would expect for a platform growing as quickly as VizEat."
So let's watch this space. With Australia globally recognised for quality produce and a discerning attitude towards food, maybe our overseas visitors will soon be coming to throw their own shrimp on the barbie, as they so fondly imagine.