Sweet by Nature, a Melbourne-based gourmet cake supplier, has won a $20,000 business grant from MYOB as part of MYOB's "Love Your Work" initiative.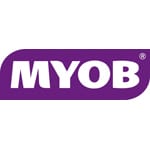 Megan Misso, who started Sweet by Nature in her home kitchen back in 1990 impressed the judges with an entry that expressed her complete passion for making amazing cakes and biscuits.
Since late July, Aussie businesses have been encouraged to share their business passion and explain how they might spend a $20,000 grant from MYOB to further enhance their business, through the MYOB website.
"Every day since then, I have been able to share my passion for making cakes and biscuits with our incredibly loyal customers in Melbourne. It's wonderful having a hard working and supportive team sharing my passion and helping me achieve my business goals." said Ms Misso.
Ms Misso plans to use the MYOB Love Your Work grant to create a new website and improve her business' signage in order to take her business to the next level.
MYOB also awarded three other passionate business owners with $2,000 worth of MYOB products and service. They are Heather Leslie from Eco Office Supplies in South Australia, Brendan Price from Australian Vermiculture in Broken Hill and Alix Helps from One for You / One for Me in Sydney.
"With thousands of entries, the MYOB Business Grant has been extremely popular and we found it difficult to decide on the final winner, but Megan's entry captured the spirit and energy that we were looking for," explained Tim Reed, MYOB CEO.
"We hope business owners will continue to share that passion with us on our twitter account, @loveyourwork. It's a way to recognise the brilliant job business owners are doing."
All four winners are currently featured on the MYOB Love Your Work website www.myob.com/loveyourwork