Carolyn Ingram, the entrepreneur behind Clinic Aesthetic and leading cosmetics brand Che Skincare does not have the resume you would probably expect.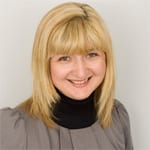 Carolyn doesn't have a background in beauty therapy or a Bachelors Degree in Science but rather spent her twenties as a high school music teacher. A self-professed 'country girl at heart', Carolyn grew up in Cairns and attended high school in Mackay. After she graduated, she moved to Brisbane with stars in her eyes and big dreams of becoming a music teacher.
On one fateful trip to Cairns, Carolyn found that her love of music would lead her to another kind of love when she met a handsome trombone player and medical student. Scott, who she would later marry, was playing with his jazz band on his university holidays and the two bonded over a mutual love of jazz and soon enough each other.
Her life changed dramatically when Scott completed his fellowship in Plastic and Reconstructive Surgery. After much persuasion, Carolyn decided to put her career on hold to help him establish his private practice at the Mater Hospital in Brisbane.
Carolyn returned to study and completed a Diploma of Practice Management in 2005. To aid the steep learning curve that lay ahead of her, Carolyn developed a strong network of like-minded professionals through the Australian Association of Practice Managers, embraced the challenge and never looked back.
Soon after opening the practice, Carolyn and Scott recognised a need for a trusted place to be able to send patients for their non-surgical needs. In 2005, Carolyn opened Clinic Aesthetic and it was an instant sensation.
Over the next four years Carolyn was in the unique position of managing the business side of Clinic Aesthetic as well as constantly interfacing with the patients. This led to her developing an acute understanding of her industry from both consumer and commercial perspectives, giving her the insight to recognize a glaring gap in the marketplace.
Che Skincare aims to provide consumers with a medical grade injection free alterative, restoring purity and balance by using chirally correct ingredients in the highest of concentrations. Anti-aging products that are capable of keeping their promises are no longer an urban legend and judging by the huge consumer interest that Che Skincare has sparked, this is a message that Australians have been waiting to hear.
As Carolyn's business continues to boom, she has emerged as a major player in the Australian cosmetic industry and a cosmetic force to be reckoned with in her own right. The life changing effects of Che Skincare Carolyn witnesses on a daily basis keep her motivated and inspired to continuously move forward and push the boundaries. With the ultimate goal of having Che Skincare products in every Australian bathroom at the forefront of Carolyn's mind it's safe to say judging by past experience she will not rest until this is the case.