For most business owners, the end of the year is a time to reflect, review goals and set New Year's resolutions.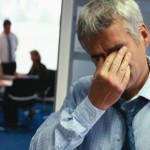 While there is no handbook to ensure your workplace is in tip-top shape as you head into 2011, there is a set of rules to live by – the seven deadly sins, which can be used to guide acceptable organisational behaviour, and ensure your business is performing well in the new year.
Use these seven deadly sins to recognise toxic behaviour in your company and nip it in the bud quickly. The result will be a team that's working at its best in 2011 and a business which is, as a whole, performing far better than just the sum of its parts.
Gluttony – Every workplace has at least one gluttonous team member – someone who takes on way more than they can chew! Help employees who don't know how to say 'No' avoid burnout and complete all of the tasks they are responsible for on time. The best way to do this is to refocus their energies on what really counts for the organisation – goal setting is key.
Pride – If one of your employees has an excessive belief in their own abilities, then the chances are that they feel little need to understand your businesses strategies and goals. Get those performance reviews happening regularly, to ensure everyone knows what is expected of them, and just how their role fits into the overall organisational strategy.
Greed – In a business, your employees' desire for material wealth may lead you to overlook the best long-term compensation structure. With clearly set revenue to employee pay compensation ratios, deserving employees can be fairly and methodically rewarded, without blowing the budget!
Lust – Excess cravings lead to lack of focus. Technology such as SuccessFactors Goal Execution can be a sure winner to remove the cravings and focus on what really counts for your business. Make sure your people are working on the right things at all times by bringing awareness, visibility and tracking of progress against business goals into the daily work of your employees.
Wrath – Harsh words, bullying and vengeful tactics can be characteristics of a non-team player. There should be no place in your business for this type of destructive behaviour. To avoid employing people who act this way, check out the latest recruitment technology, recruit from reputable and proven organisations, and measure where you sourced your top performers from, to ensure you create and sustain a respectful environment.
Envy – German philosopher Immanuel Kant once said that envy "disciplines us to see our own good overshadowed by the good of others". If one of your team members desire their colleagues' traits or status, buddy them up with a quiet-achieving role model, or consider implementing a social network, so they feel more connected with the team around them.
Sloth – Frequent sickies, long smoking breaks and a willingness to let colleagues do most of the work most of the time, can be signs of a slothful employee. Worse still, these team members will almost certainly upset your high-performing team members. To increase productivity fairly and equitably across your organisation, put personnel goal management in place – to measure whether performance is improving, or put in place an exit strategy if required.
In 2011, high-performing businesses will cascade their strategic goals to all, follow up on those goals with corrective actions, and evaluate and reward employees on goal achievement. Businesses with aligned goals are those where the right people are motivated to deliver the right results. These are also the businesses that will end next year with stellar employee reviews and business success. However, without proper execution a great goal strategy is just another idea. SuccessFactors Business Execution Software gives businesses the tools to turn strategies into reality. Business execution software is about equipping your organisation with the right solutions to help optimise performance and realise business results. By aligning execution to strategy you can ensure that your workforce knows exactly what it needs to accomplish to help the organisation succeed. For more information, please visit www.successfactors.com
Tim Holloway is the director for Australia and New Zealand at SuccessFactors