The Australian Bureau of Statistics has released its official unemployment statistics for March, coming in unchanged at 5.3 percent. With a shift from part to full time employment.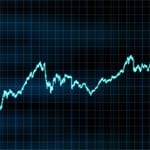 The ABS labour force series numbers showed that total employment increased 19,600 (0.2 percent) to 10,988,300. With full-time employment increasing 30,100 to 7,691,200 and part-time employment decreasing 10,600 to 3,297,100.
The seasonally adjusted unemployment rate remained unchanged at 5.3%. The male unemployment rate remained at 5.4% and the female unemployment rate at 5.3%.
With important implications for business, the low unemployment gives rise to issues of staff retention, with David Edwards, Strategic Manager of Drake International commenting.
"with almost half of all employers reporting they are struggling to fill skilled vacancies, staff retention is a key issue and simply providing salary increases is not the answer to retain staff"
Drake's latest survey identifying a number of areas to address staff retention:
80% of employees felt that having challenging and satisfying work was very important if they were to stay with their employer.
75% of employees also felt that having a better work life balance and improved leadership and management would influence them to stay.
In comparison, increased salary was rated an important motivator by a low number of respondents.
"Salary increases are generally not the solution to staff turnover", warned David Edwards. "While staff will leave if they are not paid a fair wage, increasing salary alone is not the answer to improving staff retention, and can result in a competitive wage spiral which is not sustainable", said David Edwards.
Staff identified the following factors as very important in influencing them to stay in their organisations:
More challenging and satisfying work – 79.5 %
Better work life balance – 74.9 %
Improved leadership and management – 74.5 %
Increased career development opportunity – 72.8 %
Increased learning and development opportunity – 70.5 %
Increased salary – 56.4 %
In advocating that more employers should focus on increasing employee engagement, David Edwards said, "Not only are disengaged employees twice as likely to leave their employer as engaged employees, but they are also more prone to absenteeism and significantly more likely to have dissatisfied clients".