Telstra, COSBOA and Workforce Guardian have delivered on a Federal Government initiative to help businesses comply with the new Fair Work Act with a free online employee calculator.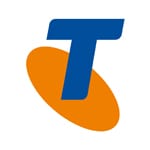 Telstra Business Group Managing Director, Deena Shiff, said the free calculator available at www.workforceguardian.com.au/tsuite was for employers to determine whether they qualified as a 'small business' under the Fair Work Act for unfair dismissal.
"Most small business owners and operators have no dedicated human resources people to focus on meeting their obligations under the workplace laws, so we think this free tool, along with some free webinars provided by Workforce Guardian will come in very handy," Ms Shiff said.
The new calculator is a joint initiative between Telstra Business and one of its T-Suite software partners, workplace relations experts, Workforce Guardian.
Workforce Guardian Managing Director, Adrienne Unkovich, who headed the development of the calculator agreed that the magic number '15' that defined a business as 'small' under the Act was hard to calculate.
"Determining whether your business meets the definition of a 'small business' under the Fair Work Act is crucial to understanding your responsibilities as an employer, as the definition of a small business for unfair dismissal purposes is a business with fewer than 15 full-time equivalent employees," Ms Unkovich said.
"However the diversity of many businesses' staffing arrangements means this isn't just a simple headcount.  With a mix of part time, casual and permanent staff, it can be a complicated calculation to perform.  The new calculator will help you do exactly that in under 10 minutes.
"All the states, bar Western Australia, have transferred their workplace relations  powers to the Commonwealth so all businesses, apart from sole traders and unincorporated partnerships in WA, must ensure they comply with their obligations under the Fair Work Act."