Hays Recruitment is warning Australian businesses of the growing list of skills now in short supply in Australia's available labour market as the company releases its October-December Hays Quarterly Report.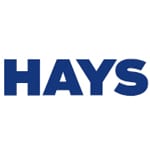 With Australia's unemployment rate sitting at 5.1 percent, being able to draw on a pool of unemployed workers to fill your business' skills shortages is going to become harder, with employers likely to end up in a bidding war for the required skills Hays Australian Director Nick Deligiannis warns.
"Australia's job market is very healthy as businesses ramp up their hiring activity," he says "Activity in many sectors is now back to the levels we saw just prior to the global financial crisis hitting Australia.
As we saw in the latest ABS Labour Force statistics, businesses are switching part time staff to permanent positions, soaking up some of the excess productive capacity in the labour market and closing in on the point where skills are in short supply in Australia.
"Employers are putting on permanent as well as temporary staff and those organisations that reduced headcount during the GFC are now growing their teams to take advantage of business conditions. Even at the support level employers are recruiting to fill skills gaps. " he said.
"But increased demand has quickly exposed the underlying shortage of specialist skills. The cloud above job security may have gone, but we're bracing for a storm for skills," he said.
In order to help overcome emerging skills shortages, Hays suggest employers take action before it becomes a problem.
"It's safe to say that most employers we speak to are aware that the market is becoming candidate short again," said Nick. "Subsequently there has been an increase in the number of candidates who receive multiple job offers and counter offers. Employers are also starting to shorten their recruitment timeframes in response to the growing competition for the top talent, and are becoming flexible in their set requirements. They're also investing in their branding in order to ensure the best possible market perception.
"We also advise employers to differentiate their offering to appeal to potential candidates. Knowing what factors each jobseeker is likely to base their decision making on is critical to a successful hire. For example, we suggest organisations communicate clear progression opportunities."