Regional employees are more engaged with their employers and less likely to seek employment elsewhere than those in metropolitan areas of Australia, according to new data.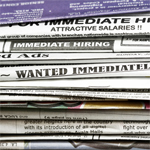 Leadership Management Australasia's Leadership, Employment, and Direction (L.E.A.D.) Survey looking into the regional-metropolitan divide in Australia found that 68 percent of regional employees rate their job enjoyment as very high/high compared to 63 percent in metropolitan areas or cities, with 66 percent in regional areas feeling very highly/highly engaged with their employer and its goals, compared to 62 percent in metropolitan areas.
This higher job satisfaction and engagement has a direct impact on the tendency for employees to seek alternative employment, with job seeking activity in regional areas significantly lower than metropolitan Australia. In regional areas 51 percent of employees have considered looking for a new job in the last six months versus 57 percent in metropolitan areas, with 25 percent of regional employees verses 32 per cent in metropolitan areas acting on this and actively looking for alternate employment. This translated into actual job applications with 17 percent of regional employees versus 24 percent actually applying for jobs with other employers in the last six months.
General Manager of Leadership Management Australasia (LMA), Andrew Henderson attributes these differences to a number of factors. He says the improving workplace issues, greater pay / job security,  better understanding of the aging workforce, and trust in management of regional centres all lead to a happier workforce, and as a result, happier employees enjoy their jobs more, are more engaged, and therefore less inclined to look elsewhere.
Henderson also says that much of this is attributed to the very nature of regional organisations being more people focussed than larger metropolitan organisations.
"People in regional areas, having developed their sense of community from having to deal with adversity and volatility over the years, have become more adept than capital metro areas in looking after the human side of human resources," he said.