The physical workplace plays a significant role in the success of your business. Your office space is not just a fixed place where you do business; instead it should be used as a business tool to keep your staff more productive, engaged, and striving towards accomplishment.
There are five key points that every business owner must think about when it comes to assessing their physical workplace and examining if it is affecting the success of their business.
Culture
Ask yourself what your company culture is and if your workplace reflects that culture. Does the layout of your workplace mean that people are forming cliques based upon where they sit?
Think about breaking up these silo style formations and create an atmosphere where team members can support and encourage each other. The physical workplace can significantly resolve company issues, or further underpin an already positive culture.
Wellbeing
Have you heard of the 'sick building syndrome'? It's where occupants experience acute health and comfort issues due to poor indoor air quality and other flaws in building systems. Ergonomics and efficient planning throughout the workplace also play a part in this equation.
Recognition of this is driving landlords to upgrade buildings to minimum sustainability standards, and it is now legislated that all new commercial buildings are designed and constructed to specific energy consumption and environmental standards.
Make sure you are looking after your employees and their wellbeing by keeping on top of these regulations.
Technology
If you consider the rapid advances in technology in just the last 12 months, and what a huge impact this has had on our day to day business and personal lives, it is safe to say that most businesses have trouble keeping up.
Technology drives how, where and when we work and most workplaces fall a long way short of seamlessly integrating people, space and technology.
Enablement
How well does the physical environment enable people to undertake their role? This can be as simple as having enough storage, lowering workstation partition heights to provide sight lines between teams and ensuring there is a place in the office where everyone can have lunch or take breaks together.
It is also about providing appropriate spaces that meet the day to day operational needs of both individuals and teams allowing everyone to perform effectively and efficiently.
Adaptability
Many organisations find themselves in an environment that does not truly address the current needs of the business. However it doesn't matter how big or small your workplace is. What is important is embracing and adapting to the space that you have.
If you think your office looks too small, re-arrange the layout so your workplace feels larger. Think about the flow of the office and don't be afraid to move desks or create new spaces for your employees. As a business leader you need to be able to embrace change and be more adaptable.
The business milieu is constantly evolving, technological advances are increasingly rapid and when you add human behaviour into the mix it can be almost impossible to predict an organisation's workplace needs.  The first step towards a workplace that supports your business strategy and goals is to assess the performance of your existing space so informed, intelligent decisions can be made well into the future.
---
About the author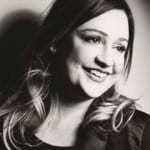 Angela Ferguson, Managing Director of Futurespace 
Futurespace is a cutting edge interior design and architectural agency leading the way in creating the future spaces in which people will work, learn and live. Futurespace designs and creates future focused, intelligent and practical physical spaces that enhance people's lives and businesses.