The coming of the New Year is a time for reflection, with many Australians likely to be contemplating their employment options for 2011. With "new year, new career" a popular resolution, employers will need to consider a different kind of resolution: keeping top performers on board.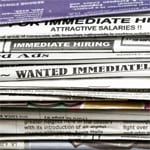 According to Paula Maidens, Managing Director of Recruitment Coach, employers need to plan ahead now or risk losing key employees in 2011.
"The New Year gets everyone thinking about how to improve their quality of life, with a common resolution to find a new job. As the job market continues to improve, if employees aren't feeling valued or engaged, they may decide that the New Year is the right time to look for a new challenge or a position where their efforts will be appreciated," said Ms. Maidens.
Ms. Maidens recommends implementing a few simple retention strategies to combat the trend of New Year turnover, primarily focusing on the employee's future with the organisation.
Ms. Maidens offers the following top 5 tips for keeping your top performers on board and excited about a long-term future with your business:
1. Recognise employees for achievements over the past year – Take advantage of the traditional end-of-year Christmas party and use it as a platform for recognition of excellence. Why not give out some fun awards for top performance? Keep this going through the workplace and encourage managers to thank employees personally for their hard work this year.
2. Demonstrate brightness of future with your organisation – sit down with each of your key employees to develop a personal development plan for the next 12 months – show employees just how exciting the year can be with your organisation. Where this is unrealistic to complete before year-end, diarise this meeting with staff to show your commitment to their future with your business before the festive break.
3. Offer training and development opportunities – Your best employees aren't content to rest on their laurels when they're doing well. They want to grow as professionals, so ensure your business caters to their needs. Commit to finding new training solutions for the New Year and encourage key staff to learn new skills and knowledge – on the job, with training, seminars or books.
4. Encourage a positive and social work environment – Research consistently shows that 'the people they work with' is a key reason for leaving or staying. Encourage team-bonding with group activities – inexpensive activities like Jeans Fridays, a trip to the art gallery, or team morning teas help build strong work relationships and reduce tension.
5. Make employee feedback count – Give your staff a formal avenue for feedback and demonstrate that you value their ideas for a real impact on turnover. Start an ideas program and give out fun awards for the best ideas– you may just be surprised at how well staff know your business and where it can be improved for boosts in profitability, productivity and innovation.
Through adopting a few simple strategies and a proactive approach to retention now, your business will be well positioned to combat the traditional trends in New Year turnover next year. These simple strategies will not only help to reduce the flow of resignations, but will also equip your staff for success over the next twelve months and ensure your staff are satisfied and energised for the challenges of 2011 with your business.