People used to dismiss Twitter and Facebook for business and then look what happened! Are Foursquare and Google Buzz a passing phase or is location-based social media marketing the next big thing?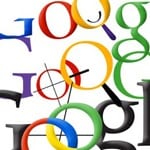 Understanding and keeping pace with a constantly changing digital landscape is no easy task for businesses and brands.
We are bombarded with new technology, new applications and brand new ways to consume media and interact with consumers every day.
As soon as one new phenomenon arrives, another emerges. Facebook and Twitter may be the social darlings of today, but as today is a very long time in this current world of rapid change and unpredictability, whose turn is it next?
How do businesses keep up, how do they decide what is relevant, and most importantly, how can they use these tools to create value and generate commercial outcomes? One area businesses and organisations should seriously take note of is the increasingly popular combination of social, mobile and location-based services.
Location-based platforms are considered by many in the digital industry to be the NBT: Next Big Thing. They are being used as part utility and part entertainment and, combined with the fact that users are prepared to tell everyone and anyone what they are up to and where they are going, this creates an enormous opportunity for business and brands.
In addition, as smartphones and portable devices continue grow in popularity, location-based social networking continues to gain momentum and has become a key area where many businesses and brands believe there is a strong potential to interact in a commercially viable way. So what is it?
Location-based social networking allows members of online communities to share their location, ideas and opinions for all to see via a mobile device. There are plenty of players in the space but two platforms that have emerged strongly in this area and both are gaining plenty of media attention. They are Foursquare and Google Buzz.
Foursquare, according to its own website, is "a cross between a friend-finder, a social city guide and a game that rewards you for doing interesting things. We aim to build things to not only help you keep up with the places your friends go, but that encourage you to discover new places and challenge you to explore your neighbourhood in new ways." It is a mobile-based, location-aware social networking game where users collect badges and score points by "checking-in" to venues and places.
They can then share comments and tips on products or services with friends or colleagues. The user who visits a certain place the most is also given the social cred of a "mayorship" and becomes the "mayor" of that place.
Foursquare has a relatively small but passionate user set. Foursquare users "check-in" to venues using their mobile phones. The social aspects are that a) people get notifications about where their friends are, and they can easily meet up them, and that b) people can leave virtual "tips" and "to-dos" at places.
For example, I recently checked-in with Foursquare at Gigibaba, a Turkish eatery in Melbourne's north, and Foursquare let me know that my friend Andrew recommends the best hot chocolate in the world only a few doors down. I would have never considered heading to this place, but on Andrew's recommendation and my wife's addiction to chocolate, we skipped the Turkish delight and treated ourselves to some chocolate goodness.
The business aspect of Foursquare is clear: businesses can tie offers and messaging to their venues. When Foursquare users are nearby or check-in to the venue, they see the offer or messaging.
Another example: when I checked-in to SY Squared, a restaurant in South Yarra, Foursquare let me know that nearby cafe Outpost was offering a free coffee to their most loyal Foursquare user.
For businesses that have an on-the-street presence, it's worth setting up a free business account on Foursquare, which comes with analytics and intelligence about customer behaviour and patterns.
The second location-based service that businesses should investigate is Google Buzz, a social networking and messaging tool. Buzz was only launched in February this year and many industry commentators have labeled it as Google's attempt to compete with the hugely popular and rapidly growing Facebook and Twitter. Buzz users can share links, photos, videos, status messages and comments that are organised in conversations in their inbox. It enables users to choose to share publicly with the world or privately to a group of friends each time they post.
Buzz is different from Foursquare because it includes several interface and interaction elements from other Google products. Google Buzz's link with Google Maps is emerging as the key area of interest for businesses. The fact that users will be able to get the Buzz on different locations through their phone or computer any time you look them up also pushes people in that direction.  Users can post information about where they are and it's an opportunity for businesses to promote their products, new outlets, events or special offers.
Of course, it's early days for both of these two platforms. At the moment, Foursquare has more than a million users (15,000 new sign-ups per day), Twitter has 100 million users and Google Buzz has been released to more than 176 million Gmail accounts. Typically, faced with those sorts of numbers, you'd make a decision: let's invest in the platform with the biggest numbers. But when it costs barely anything to be a part of this game, it pays to give different approaches a try and to then see what's performing well and where you should be investing.
In the digital arena, it pays to look at a range of different options rather than put all the eggs in one basket. Digital campaigns or projects can be flexible and easily adapted or refined, making them even more appealing. It's not about one or the other – Twitter, Facebook, Google Buzz or Foursquare – it's about working out what role these tools can play for your business.
Unlike traditional media, it's plausible to try ideas online without imposing investment risks. Try at least two or three options and monitor how they work. You can start modestly and build where you see the best opportunities.
For any kind of business, it's worth having a presence on Twitter and Google Buzz. Like Facebook, their targeted location-based services are new, but for now, they are good broadcast streams, allowing you to promote your company and engage with current and potential customers. These platforms are not a fad and should be seriously considered. Join the conversation and take this great opportunity to stay in touch with your "connected customer," wherever they are.
–Karson Stimson is the founder of WeAreDigital