Tourism Australia has launched a new strategic approach which Managing Director, Andrew McEvoy believes will double the value of Australia's tourism industry to $140 billion by 2020.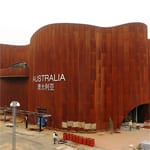 Announcing the new strategic approach at the Australian Tourism Directions Conference in Canberra, Tourism Australia Managing Director, Andrew McEvoy revealed the details of the 2020 Tourism Industry Potential.
"Over the past decade global tourism has become much more competitive and this is affecting Australia's share of the worldwide tourism market," Mr McEvoy said.
"For Australian tourism to remain competitive we need to take a big picture approach that sees the industry focus on where it wants to be in the next decade.
"The 2020 Tourism Industry Potential is a rallying call to the Australian tourism industry and all levels of government to focus on increasing the returns generated by tourism.
"Through a shared common goal for Australian tourism we aim to grow overnight expenditure to as much as $140 billion by 2020, and with domestic day trips included to as much as $160 billion," Mr McEvoy said.
Mr McEvoy said the 2020 Tourism Australia Potential strategy involves targeting higher net worth tourists who are willing to spend more in Australia, pushing the total value of tourism up in the country.
"Our focus will be to continue to build demand for Australia's tourism experience by focussing on a global consumer who is predisposed to Australia and spends more, and also working with industry to ensure investment and quality in products and experiences to meet their needs," Mr McEvoy said.