Kristina Keneally will defend jobs in regional NSW threatened by the Kevin Rudd's proposed Resource Super Profits Tax (RSPT) the Premier claimed yesterday.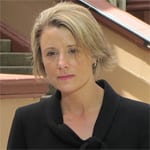 Ms Keneally supports the Federal Government's proposal that Australians should benefit more from the resources being mined, does not believe this should be at the cost of jobs in regional NSW that depend on the mining industry.
'We want to be sure the tax as it is proposed does not have unintended negative consequences on our economy, particularly unemployment in regional areas,' Ms Keneally told Sky News yesterday.
While not outright rejecting the Resource Super Profits Tax, Ms Keneally's sentiment brings her closer to other outspoken State Premiers such as Queensland's Anna Bligh.
Ms Bligh has been an outspoken critic of the proposed RSPT and is the champion of the Queensland Resource Council's desire for changes and certainty of the RSPT before committing to projects in the state such as Santos' $15 billion LNG plant in Central Queensland.
"They've indicated that they want to see me be a champion for some of their concerns and I've given them that commitment," Ms Bligh said.
"That's what we're doing – talking to the Federal Government, seeing what we can do during this consultation phase to get those details and the implementation right so that it will work."
Ms Bligh plans to put Queensland's case for changes to the RSPT to Federal Treasurer Wayne Swan.
"Mr Speaker, I will continue to fight for the best outcome for Queensland and … I expect that Canberra will be listening to what we've got to say – as they have over the last week or so," she said in QLD Parliament yesterday.
"I will be meeting with the Federal Treasurer to put Queensland's case." She continued.