Retail Food Group, the retail food brand manager and franchisor behind such brands as Donut King, Michel's Patisserie and Brumby's Bakeries today posted a record profit for the group.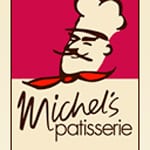 Retail Food Group reported a 10.6 percent growth in Net Profit After Tax (NPAT) to $26 million up from $23.5 million the previous financial year. Retail Food Group owns five franchise systems totaling 1,122 franchised outlets across Australia, New Zealand and China. Dividends to shareholders in Retail Food group will receive a 37 percent increase in the final dividend to 6.5 cents per share, earnings per share were up 8.5 percent.
Retail Food Group Chairman John Cowley said the result was due to the resilliance of RFG's franchise model despite difficult retail conditions during the year.
"The Company's outstanding results have been delivered notwithstanding difficult trading conditions and are testament to the resilience of RFG's franchise business model, innovative product offering, strong management and compliment of resourceful franchisees".
CEO for Retail Food Group Tony Alford added that strong cost cutting efforts without compromising franchisee service delivery underpinned the result in a tough market.
"The Company has significantly reduced its costs of doing business without impacting upon franchisee service delivery, personnel complement or ability to convert value accretive opportunities into tangible and positive outcomes for all stakeholders.
Michel's Patisserie franchisees are being transitioned to a royalty model within Retail Food Group, with the number of participating outlets now exceeding 200.
"Collectively the enhanced coffee blends and transition of Michel's Patisserie franchisees to the royalty model has not only positively impacted franchisee outcomes but resulted in a 3.1% increase in Company gross margin to 63.9%." Mr. Alford said.
Retail Food Group is the franchisor and intellectual property owner of the Donut King, Michel's Patisserie, Brumby's Bakeries, bb's café and Big Dad's Pies franchise systems.