Sqware Peg has been announced winner in the Information and Communication Technology category of the City of Sydney 2010 Business Awards.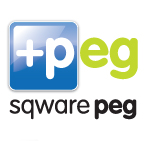 The City of Sydney 2010 Business Awards recognise Sqware Peg's success in Australia over the past seven years, during which time the company achieved constant growth and over 90 percent customer satisfaction, providing solutions such as customer relationship management, marketing automation and integration for different industries.
"Sqware Peg is proud to be part of the City of Sydney, and winning the 2010 Business Awards in our category means a lot to the team and motivates the group to innovate the offering and keep improving the services for our customers. We started with our first project with Vodafone here at the Sydney office seven years ago and now we have offices in Melbourne, Auckland, Singapore and Hong Kong," declared Shawn Stillwell, Founder of Sqware Peg.
Sqware Peg's recent successes include momentum in the telecommunications, automotive, business services, and education industries which leverage the company's solutions and services to reinforce business processes and improve overall results.
Adrian Jones Country Manager, Sqware Peg, said the company continues to invest in innovative technology to make the company's customers lives easier.
"This means that they can focus more on their business and less on IT. Furthermore, nothing we do involves infrastructure or servers. Partnering with Salesforce.com, Eloqua, Informatica, SAP BI on Demand and Google gives us the opportunity to help small businesses run the same applications as our large enterprise customers."
"The 2010 City of Sydney Business Awards gives our business the opportunity to market ourselves in the community and look at ways to remain competitive. We have been able to successfully grow the Australian market for cloud computing solutions and are retaining clients with a very high level of satisfaction," says Adrian Jones Country Manager, Sqware Peg.