The US government opposes the Federal Government's planned internet filter, claiming it runs contrary to their policy of encouraging an open internet to promote economic growth and security.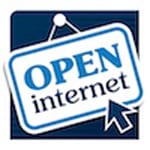 Coming off the back of Google's announcement they are no longer censoring their Chinese search engine, officials from Obama's State Department are mounting a diplomatic assault on internet censorship worldwide.
The Punch reports today that US State Department spokesman Noel Clay raised concerns about the proposed internet filter.
"The US and Australia are close partners on issues related to cyber matters generally, including national security and economic issues," Mr Clay said.
"We do not discuss the details of specific diplomatic exchanges, but can say that in the context of that ongoing relationship, we have raised our concerns on this matter with Australian officials."
When asked for comment, Senator Conroy used a spokeswoman to deflect the issue, saying that the Government "liaise regularly on a broad range of issues (and) it would be inappropriate to discuss the details of these consultations".
The Federal Government is facing increasing criticism over the proposed internet filter, from the likes of Electronic Frontiers Australia (EFA), Yahoo! and Google. With the EFA running their Open Internet campaign over the last six months and now calling for donations to support their efforts to lobby the government over the proposed filter.
Google, has previously made statements against the proposed filter, with their submission to the Government on the proposed scheme heavily critical of the plans.
"Our primary concern is that the scope of content to be filtered is too wide," Google wrote in its submission, also suggesting the filter would slow browsing speeds.
"Some limits, like child pornography, are obvious. No Australian wants that to be available—and we agree," the Google submission said. "But moving to a mandatory ISP level filtering regime with a scope that goes well beyond such material is heavy-handed and can raise genuine questions about restrictions on access to information."
Lucinda Barlow of Google Australia said that Australia's proposal went beyond filters used in Germany and Canada, which block child pornography and, in Italy, gambling sites.
"This enters the gray realms of restricted classification, seeking to ban politically and socially controversial material," Lucinda Barlow told the Australian Broadcasting Corporation.