National Australia Bank reassured customers again today it would not move its standard variable interest rate beyond any change the RBA makes to the official cash rate today.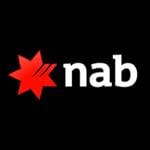 "Last week the Australian Prudential and Regulatory Authority (APRA) and the Reserve Bank of Australia (RBA) both confirmed that for the first time in five years NAB outperformed the financial system in home lending growth during February."
"Our agenda is about providing a fairer 'value exchange' between us, our customers, our people, our shareholders and the broader community. This notion was lost over the last several years but we are determined to show Australians that NAB stands for something different," Ms Gray said.
"In the longer term, I think we will change the economic model for retail banking in Australia; so that as our customers grow and increase their wealth, we will share in that and banks won't be encouraged to turn a blind eye when people aren't managing their money well. That's how we believe banking should be for all Australians."
The RBA is expected to leave rates unchanged at their meeting today, with the possibility of a 25 basis points increase tipped by some as a result of strong growth in commodities.