The Australian newspaper today unveiled their iPad app, due for release later this month, the first Australian newspaper to launch an iPad digital edition.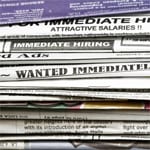 The iPad app will be available to download from iTunes from midnight on 28th of May when the iPad is officially released in Australia.
The Australian iPad app ports content across from the print edition, however it is not known whether The Australian's iPad app will deliver the same quantity of content as the print edition or only a subset. Over time it is claimed that additional content over and above the print edition will come to the iPad.
The newspaper claims that the iPad app will appeal to "longstanding readers of The Australian" but are pricing the App at $4.99 per month, a price that may cannibalise sales of the print edition if existing readers migrate across.
Chris Mitchell, editor-in-chief of The Australian, said his team was proud to lead the publishing industry in driving Australia's first dedicated newspaper iPad app in time for the iPad's Australian launch.
"This is an exciting development for our readers, who want The Australian's agenda-setting news and authoritative comment as it happens, wherever they are," Mitchell said.
"We are investing significantly in digital media as this will be the way a new generation of readers will choose to consume our journalism.
"The Australian's iPad app marries the best of print and digital: its layout and browsing features offer a similar reading experience to the physical newspaper. Being digital the reader is guaranteed to be up to date with breaking news.
"Over the coming weeks we will be adding numerous features and more content to the app. We will actively engage with our readers, seeking their feedback on the app, helping us develop future versions."
The Australian is the second News Corporation newspaper in the world to launch an iPad app, borrowing on some of the experience the company accrued with the Wall Street Journal iPad App which has 64,000 active users of its iPad app.