Veritech Corporation is sending its regional NSW staff to Italy to complete a training and development course with Endian SrL.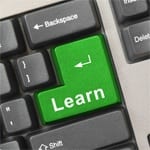 Veritech Corporation, an IT company based in Griffith NSW, is handing over its staff to Italian technology company Endian SrL for specialised training in the field of Endian UTM (Unified Threat Management) systems. The training agenda covers issues including troubleshooting techniques, basic and advanced configurations, network integration scenarios, support mechanisms through the Endian Network (a support portal), common questions and problems, and inner workings of the system.
Training is important to the developers of the technology as it helps to ensure that human resources are optimised and that organisational goals and objectives are successfully attained, says Veritech Network Consultant Michael Sartor.
'The training is also good for Endian as it reduces their workload and they can be confident by the fact that they have capable and trained support in Australia.  Anything that needs to be resolved at a design or engineering level would be passed on to Endian, however, most support issues can be handled by us locally' noted Mr Sartor.
The Endian training has created a productive team spirit and organisational culture at Veritech, with staff always yearning to learn and achieve goals and objectives, says Veritech CEO Livio Mazzon.
'Training and Development helps in incubating the sense of teamwork, team spirit, and inter-team collaborations. Our employees have the zeal to learn and Veritech has the commitment to keeping them at the cutting edge of knowledge and practice. This teamwork not only creates a positive and effective work environment but also helps create a better corporate image,' said Mr Mazzon.
The Veritech office in Australia will continue the training of its staff in Endian and UTM training systems.