Cudo.com.au the NineMSN affiliated Groupon clone that launched in September last year has taken the crown of the most visited site in its category just as rival Spreets was bought by Yahoo!7 for $40million.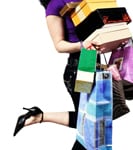 Cudo, while backed by NineMSN and Microsoft is run like a separate small business and since launch has grown to around 50 employees across Australia. Cudo has overtaken its competitors to officially become the number one group buying site in regards to visitor numbers in Australia, Cudo.com.au has over 50 percent more unique visitors than its nearest competitor in Australia's online group buying category.
Cudo, a joint venture between Microsoft and Nine Entertainment Co, has firmly established its position as category leader with more than 785,000 unique visitors in November and December 2010 according to Nielson data.
Cudo CEO Billy is thrilled with the site and category's growth in Australia.
"The phenomenal growth we've experienced is testament to the fantastic Cudo deals we work closely with our merchants to provide; the ability to present a uniquely national offering with tailored deals in six key markets; and the power of Nine Entertainment Co. marketing platforms which give us a unique and distinct advantage."