Cracka Wines is joining the glut of one-deal-per-day clearance websites in Australia, but unlike its competitor Catchoftheday will specialise in wines only and adds an innovative dutch auction option to maximise selling prices for wine makers.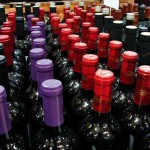 Cracka Wines launched 20th September and is the brainchild of Wine Ark founder Dean Taylor and "digital media guru" (and current COO of Carsales.com.au) Shane Pettiona. Well-known wine identity, Angus Hughson, heads the start-up's Wine Selection Panel, ensuring only the best wines are offered for sale as well as pulling together a massive amount of wine editorial content that will be a feature of the site. In addition, Andrew Graham, a WCA Wine Journalism 'Young Gun', lends a hand as the Social Media Manager, who will taste and 'tweet' his way through all the Cracka brands.
Cracka Wines will offer two entirely new and convenient channels to purchase well-known, highly regarded wines at great prices.
Cracka's Wine Auctions will officially commence on the 27 September and be held everyday thereafter at 1pm, seven days a week in a "Dutch Clock" auction style— where prices start at the RRP and continue to fall until all the stock has been sold.