AVG has today released a free compliment to their AVG free anti-virus product: the AVG Rescue CD.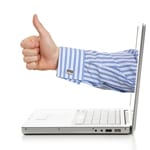 The AVG Rescue CD, which is already included in AVG's product line for businesses, is used to recover computers that are not able to boot or are infected in a way that will not allow normal operation. AVG is now making the AVG Rescue CD available to all customers (including AVG Free customers). It can be downloaded to any CD or USB stick and then inserted into the damaged computer and used as the recovery disk.
This CD contains a number of useful tools to help with computer recovery, including:
Comprehensive administration toolset
System recovery from virus and spyware attacks
Suitable for recovering Windows-based operating systems
Ability to perform a clean boot from the CD or a USB stick
Upon booting a damaged computer using the AVG Rescue CD, the software will automatically mount all hard drives of the computer and scan them for viruses and malware. The AVG Rescue CD will also automatically restore a safe network connection to the computer. For advanced users, the AVG Rescue CD also includes a Windows Registry editor, a TestDisk utility for recovering deleted files and lost partitions, a file browser for navigating folders, and a Ping tool for basic network diagnostics.
The AVG Rescue CD is a Linux-based boot utility with essential AVG security software already integrated. The AVG Rescue CD can be downloaded free at  and burned onto any CD or DVD, or extracted directly onto a USB flash drive.