University of New South Wales Associate Professor Frank Zumbo has come out swinging at proposed national consumer laws that water down existing legislation in Victoria.

While moves to a national consumer law framework are to be welcomed, it's very disappointing that the new national law dealing with unfair contract terms has been watered down from the longstanding Victorian legislation in the area.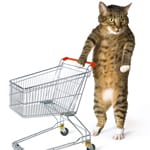 The Victorian legislation, modelled on legislation in the United Kingdom, represents best practice in dealing with unfair contract terms and should have simply been copied at the Federal level. Instead, changes to the new national unfair contract terms law making it much harder to prove the existence of an unfair contract term will disadvantage consumers.
It's also disappointing that the Federal Government did not accept proposals for the availability of "safe harbours" under the new national unfair contract terms law. The provision of safe harbours under national law would have enabled businesses to voluntarily approach the ACCC for approval of consumer contracts or terms. If obtained, the ACCC approval would have operated to safeguard businesses from legal action in relation to the approved contract or term. Safe harbours would have provided businesses and consumers with certainty about the use of approved contracts or terms.
Finally, the last minute removal of small businesses from the operation of the new national law dealing with unfair contract terms will disappoint those small businesses on the receiving end of unfair contract terms used by larger businesses. Unfair terms in retail leases, franchise agreements and supply agreements will escape scrutiny under the new national law and give unscrupulous larger businesses the green light to continue using unfair terms in contracts with small businesses.