Australian businesses are finally lifting travel bans placed on employees during the global financial crisis, with travel agents recording substantial growth in corporate bookings.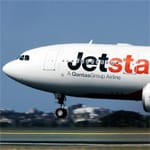 The global financial crisis in 2008 through 2009 saw many Australian businesses rein in spending on business travel, either ruling out business trips, or downgrading to economy class even for senior staff, reducing their spend on travel between 15 and 30 percent according to Shannon O'Brien executive general manager for Flight Centre Limited's corporate division.
"The economic slowdown had some corporates enforcing travel freezes on their staff while others changed their policies to allow 'essential travel' only," he said. "Now we're seeing travel freezes lifted, resulting in a higher volume of travellers, taking trips more frequently and further afield."
Mr O'Brien said the business's corporate division had seen a double digit increase during the past financial year for both hotel bookings and airfares.
"Business travellers are attending more conferences, internal meetings and the duration of their travel is also starting to increase. We're also seeing more overnight and interstate stays and an increase in international travel to key corporate hubs in Asia Pacific, the United Kingdom and the United States."
Current trends in the corporate sector also include small to medium (sized) businesses continuing to switch to budget airlines, staff being told to purchase airfares as early as possible (and consequences for those who don't) and a rise in the use of public transport such as air trains or special shuttle services, instead of taxis, for travel to and from the airport during work hours.
For businesses looking to save money on business travel, see out article 3 quick ways to save on business travel from earlier this week.