Whether you're heading overseas for a family holiday, or interstate on business, a travel delay is an inconvenience at best. In fact, the mere thought of flight delay is enough to make anyone's blood boil – and understandably! When time is money, the cost of being held up far outweighs the inconvenience. A delay can irritate a current or potential client, resulting in missed business opportunities as well as the loss of a deal or contract to a competitor. 
So what can you do when you're faced with a travel delay?
Try and avoid it
This is obviously preemptive but if you think a delay is likely then it's even more important to arrive at the airport early. In the case of bad weather or airport strikes, sometimes flight times can change so have everything organised as early as possible. If you're delayed because you've missed your flight entirely and you are at fault, you won't receive any compensation from your insurer or your airline.
Know your airline
Australia's Bureau of Infrastructure, Transport and Regional Economics releases performance reports on Australia's domestic airports and airlines annually. If you have the time, this is a great way to learn about which airports and airlines are likely to be the most (or least) reliable. If you don't have the time to do your own research, finder.com.au has put together a list of Australia's worst airlines for flight delays and they found that Virgin Australia is our most reliable domestic airline, with 89.5% of all flights arriving on time. On the other end of the scale was Jetstar, with over one in five of all flights (21.8%) arriving late.
Figure out what you're entitled to
Unfortunately in most cases, airlines don't owe you anything when they delay flights. Their agreement with you promises to get you from point A to point B, but isn't restricted by time. This tends to mean that you aren't entitled to any form of compensation if flights have been delayed, even if you aren't forewarned. However, if a cancellation takes place, you should receive a refund from your airline if they are at fault. If this doesn't occur automatically, this is something that should be chased up, as you didn't get on your flight.
Rearrange your obligations
If you can get in contact with whoever is waiting for you at the other end of your flight then that should be your priority. Especially if you're meeting clients and they're expecting you, they need to know that you'll either be late, or won't make it. It's important to let them know that the inconvenience is out of your hands, and that you'll do anything to fit them in. That kind of dedication goes a long way and should stick in their heads.
Figure out what can be claimed
If you're travelling for business then you or your company will probably have booked insurance. It's just important to know what will and won't be reimbursed by your insurer. In the case of delay, you generally need to be held up for over six hours for your insurance provider to consider a pay out. This goes for all unforeseen delays, including natural disasters or mechanical issues. If the delay is so large that extra accommodation is required, you should be eligible for reimbursement.
Get it in writing
Make sure you receive an email or letter regarding your delay, especially if you have warning. Your travel insurer will require you to provide them with proof of delay, and if there isn't any, you may not be eligible for reimbursement. Having a phone conversation with your airline isn't enough for you to be able to claim it, so you'll need a physical copy on hand to increase your bargaining power.
Yes travel delays are incredibly frustrating. However, although inconvenient, it doesn't have to be the end of the world! Good luck, and enjoy your trip.
---
About the author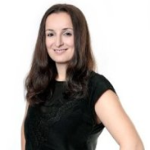 Bessie Hassan is the Money and Travel Expert at Australia's most visited comparison site, finder.com.au.