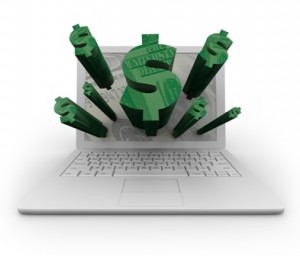 A new survey released by WebTrends has shown that Australian businesses believe online marketing is a key component to overcoming challenges faced by the economic downturn.
The in-depth report Analysis V Action, found that 68 percent of Australian respondents believe that more sophisticated web analysis would boost sales, with most keen to interact with their customers through online channels.
Mark Allison, territory manager for WebTrends, Australasia believes that businesses are becoming more switched on and looking for better ways to advertise their business.
"The Australian market is incredibly switched on when it comes to web analytics. Businesses that use sophisticated analytics to influence their online marketing strategies achieve greater success than other online businesses."
A report released by Aegis Media backs up these figures, with internet advertising set to see increases of up to 9.7 percent. The WebTrends survey shows that a further 76 percent of Australian businesses place a high importance on the analysis of data generated by their website or online marketing activities.
With the ability to analyse consumer behaviour more accurately, Australian businesses are investing upwards of 20 percent of their yearly marketing budget on internet-based marketing, with 66 percent satisfied with their return on investment.
"With consumer behaviour altering so drastically in these economic times, Australian businesses need to make more informed decisions about how and where to spend their marketing dollars," said Allison.

People who read this, also liked:
The value of marketing in an economic downturn
QLD CEOs predict economic downturn to continue until 2010