Many employees are dissatisfied with their salary despite receiving an increase, according to new research released today by recruitment firm, Robert Half.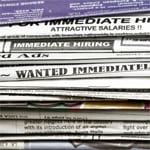 Robert Half's Salary Survey of 656 Australian finance and accounting staff reveals 41 percent of these professionals received an increase in salary over the last 12 months, with 8 percent receiving an increase of more than 10 percent.
But employees aren't satisfied. More than a third (35 percent) of finance and accounting employees don't believe their current salary package is fair and in line with the market.
Helping to fuel this disconnect is the positive market sentiment which shows 82 percent of employees are confident in their company's growth prospects and, therefore, expect to reap more rewards.
"Employees were willing to put the effort in during the downturn because they could see that things were hard across the board. But as the economy improves, employees that see their company profiting, now expect they should profit too," said Andrew Brushfield, Director of Robert Half.
Employers are feeling this lack of satisfaction among their people, with 65 percent concerned about losing employees to other job opportunities in the next year.
"While the market is recovering, it is recovering slowly. Employers are feeling the pressure to raise salaries, yet many will be unable to meet the demands of their teams," warns Brushfield.
"I believe that over the next year we will start to see a price war for candidates, especially as the looming skills shortage demands employers pay more for the best people."
According to Brushfield, employers who are unable to offer further pay rises need to be transparent about the situation and discuss the alternatives in an open and honest way.
"If an employee is unhappy with their pay, employers need to be proactive in addressing the issue or look at other ways to compensate staff. Offering professional development courses is a great start, as this will help to develop skills, and in turn cultivate the higher satisfaction that comes with greater responsibility," he said. "Letting employees see that you care about their career progression will foster loyalty and help retain staff.
"Employees also need to be proactive in these discussions. By agreeing wider responsibilities, rather than just financial rewards, employees will contribute to overall business performance, positioning them well for a promotion in the next cycle," said Brushfield.