The estimated cost of replacing staff is the equivalent of that person's annual salary, so retention of the best people is going to be vital in 2011.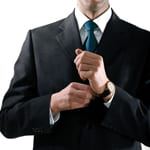 1) Know your people – and reward them fairly. How well do you really know your staff? Are they in the danger zone of either leaving or being poached? Do you know their career goals and are you helping them meet these goals? A timely example of rewarding hard work was this year's Christmas event for Clive Palmer's Yabulu nickel refinery – all 750 long term workers received a luxury holiday in Fiji, with his top 50 employees gifted a new Mercedes. Not only has Palmer personally benefited from his employees input and hard work, he has wisely made sure they have been amply rewarded for their efforts. Recognition of hard work engenders loyalty.
2) Build a high performer list and work out what you can provide in terms of salary, benefits and career progression to keep top performers engaged and happy.
3) Seek regular feedback. How are your managers performing? How are you performing? Remember it's often the case that people don't leave the companies, they leave poor managers. Have regular formal or informal catchups with your people so you know where they are at.