Hays the global recruitment firm have released their 2010 Salary Survey data and it's a wealth of information for both employers and employees, showing business confidence and recruitment is on the rise in 2010.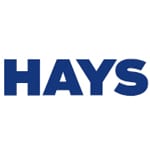 The 2010 Salary Survey results for Australia show a renewed optimism with employers seeking to strengthen their rands as the economy improves, however this is contrasted with a belief amongst job seekers that salaries offered are too low in the market given the perceived shortage of quality talent available.
Nigel Heap, Managing Director of Hays Asia Pacific believes the 2010 Salary Survey is evidence of the Australian economy returning to strength.
"There is new optimism in the market with 67 per cent of employers surveyed predicting the economy will strengthen in the next 6 to 12 months. This is in stark contrast to this time last year when only 6 per cent thought the economy would improve."
This increased confidence is further illustrated by 45 per cent of respondents intending to increase permanent headcount and 22 per cent expecting to increase their use of temporary and contract staff. A very different picture to this time last year." Mr Heap said.
Within the Retail sector Hays' 2010 Salary Survey the employment outlook has improved significantly, with the turnaround seen approximately August last year when retailers stepped up their recruitment in time for the Christmas season, with employment staying strong in the sector since that time.
"In 2009 many candidates accepted roles with a lower base salary than their real market worth. This trend has now completely reversed, with
candidates often receiving two or three offers." The report read.
"Consequently employers need to offer a competitive salary package to secure talent. Tangible benefits and achievable bonuses are now considered as important as base salary."
In Sales and Marketing Salary Survey results for 2010 lagged slightly behind Retail with employers consistently cautious throughout 2009, even laying off underperforming sales staff. January 2010 was seen as the turning point though, especially in the FMCG industry, with permanent positions being recruited for once again.
The results for the 2010 Salary Survey for Australia by Hays are generally consistent with earlier data from February in Robert Walters' Global Salary Survey. Hays 2010 Salary Survey results can be downloaded here.