Do you want to maximise the number of points you can earn on your business costs? Use these three simple strategies to boost your business's points balance and redeem rewards faster.
Use a business rewards credit card
Unlike some personal credit cards, a business rewards or frequent flyer credit card is an easy way to earn points on corporate costs.
If you're part of a frequent flyer program, a card linked with the Qantas or Velocity loyalty programs could come in handy. Or maybe you prefer the flexibility of a credit card rewards program. Either way, you can use these cards to earn points on your business transactions and then redeem them for rewards such as flights, gift cards or cash back on your account.
To earn more points, you can add employees as additional cardholders to your account. This way you can double your rewards by earning points on both your own purchases and purchases made by your staff members.
These cards also often come with complimentary travel insurance, airline lounge passes and global concierge services that can help you cut back on other travel costs. You can use the business credit card guide on finder.com.au to start comparing your options. 
Sign up to a business frequent flyer program
If you and your employees are regular jet setters, a business frequent flyer program could help you earn more points on work travel.
The Qantas Business Rewards program, for example, allows frequent flyers to earn Qantas Points with both their central business account and their individual frequent flyer account. You can earn Qantas Business Rewards Points on flights with a frequent flyer credit card, or with partnered retailers. You can then redeem the points to save on future business flights or you can even transfer them to individual frequent flyer accounts to reward your employees. Plus, members can also take advantage of flight and Qantas Club discounts.
Virgin has a similar business loyalty program called the Accelerate program. It also allows companies to earn Velocity Points on business trips as well as enjoy discounted lounge membership, exclusive fare savings and annual travel credits. You can also take advantage of the account management team and monthly progress reports to stay on top of your business's travel spending.
Earn points on everyday expenses
If you regularly travel for business, it's likely that you'll earn the bulk of your points when booking flights. However, you can also give your points balance an extra boost by earning points on everyday costs.
For example, if you regularly go out for business lunches, you could earn points just by wining and dining at the right restaurants. You can earn Qantas Points with over 4,000 partnered restaurants, Velocity Points when you book reservations through OpenTable, and Citi Rewards Points when you wine and dine with Citi dining partners and pay for your meal with your Citibank card.
If you need to stock up on business supplies, you can also earn points when you shop with partnered retailers or when you make the order through online rewards stores such as the Qantas Online Mall.
The best strategy to lift your points game will depend on your business's spending behaviours and points goals. But using a reward credit card, signing up for a business frequent flyer program and making an effort to earn points on everyday spending are three easy ways that you can help your business earn more points.
---
About the author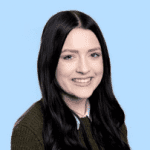 Sally McMullen is a credit card, frequent flyer and travel money expert at comparison website finder.com.au.