Iconic Australian surf fashion brand Billabong has agreed to buy Californian 'progressive apparel brand' RVCA, and plans to add Canadian brand West49 to Billabong's collection.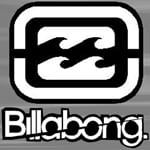 Billabong International Limited chief executive officer Derek O'Neill said RVCA was one of southern California's most exciting emerging brands after being founded in 2000 as an art and design driven company.
"RVCA is not defined by any single sport or culture. It represents a community of culturally aware youth and is inspired by a diverse range of interests, each of which is underpinned by an original, highly creative design element," said Mr O'Neill.
"It is a brand that has developed a very strong presence in the United States, particularly in southern California, on the strength of its fashion-forward ranges in categories including art-driven t-shirts, denim, wovens, boardshorts and, more recently, its girls' line."
RVCA's revenue comes primarily from it's US operations, but with Billabong's global distribution and marketing, plans to expand into Australia and Europe aggressively after the acquisition.
"By joining with Billabong we can retain our focus on our creative strengths, while leveraging the distribution and supply chain infrastructure and support of the Billabong group."said RVCA founder Pat Tenore.
Billabong faces an uphill battle for Canadianyouth clothing brand West49, with the company's June 30 offer to acquire West49 of $1.30 per share (or approximately $91 million) beaten by a counter offer from rival Zumiez. As a result, West49 are permitting Zumiez to conduct due diligence for the proposed acquisition, before agreeing to a deal with either Zumiez or Billabong (or accepting revised offers).
The West 49 special committee and board as a whole have confirmed that they "continue to support the Billabong transaction and confirm their unanimous conclusion that the transaction with Billabong is in the best interests of the Company and is fair to the Company's securityholders." At this time, Billabong does not expect there will be any impact to the existing transaction timetable.