Small businesses in regional Victoria will be serviced by a new Mobile Business Centre, built inside a bus it was announced by the Victorian Government today.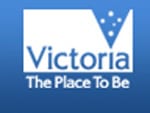 Victorian Small Business Minister Joe Helper said the Government was committed to ensuring all Victorian businesses were able to take advantage of an upturn in economic conditions.
"Set to tour regional Victoria for the next 12 months, the Mobile Business Centre will visit many regional communities to ensure small businesses across the state are aware of the support and advice on offer from the Brumby Labor Government," Mr Helper said.
"Our research has shown that the 150,000 small businesses located in regional Victoria often face difficulties accessing reliable information to help them make the best decisions about starting, operating and growing a business.
"So the Brumby Labor Government's Mobile Business Centre will help to fill the information gap, by travelling to regional Victoria to provide services that meet the needs of small business."
The Mobile Business Centre will offer the Small Business Mentoring Service, access to the Big Help for Small Business guide, as well as Business Victoria Online and other information and resources needed by businesses.
Joining Mr Helper at today's launch at the TarraWarra Estate, Member for Seymour Ben Hardman said it was important for regional small businesses to know what support was on offer.
"Small businesses are the lifeblood of many regional communities so it is vital that the Government ensures those small businesses are best positioned to thrive," Mr Hardman said.
"I encourage all regional small businesses to get on board the Mobile Business Centre and find out what advice, support and services are available to them."
Mr Helper said the locations that the Mobile Business Centre will visit will be released next month.