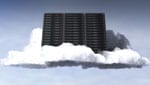 Cloud computing is one of the hottest topics in IT but it can be a confusing one too. There are strong business reasons and benefits for why you should understand cloud computing and reading this article is a good start.
If you're a CIO, you'll be trying to get your head around cloud computing's impacts and ROI as IT is such a critical component of any business. As a business owner, you will probably be wondering whether it is something you really need to look at.
For many businesses, providing IT capabilities is very costly. Computer systems must be bought and upgraded, new software installed, systems maintained and computers specialists hired and trained.
The main attraction of cloud computing is that companies can avoid buying and running hardware and software by contracting these services to a third party provider. The current commercial model of buying software in a box or already loaded onto the computer is well established. However, the day you buy your software it is out of date because by the time it gets shipped to the stores, the developers are already working on a newer version with added functionality and new features.
Then comes the upgrade process. Updates are made available on a regular basis depending on the development cycles of individual companies. In some cases, the companies provide updates for free and others charge their users.
More recently, as the code as become more sophisticated, the code files become larger and in turn the storage requirement to run the code becomes greater. This in turn requires the hardware to be upgraded. That means more servers, more boxes, greater hardware infrastructure, more maintenance requirements and bigger IT departments, just to keep the systems running.
Pay for what you use
The key to cloud computing is that you only pay for what you use. It also enables a company's IT department to concentrate its efforts on innovation rather than being there to keep the system going.
Cloud computing provides the ability to grow or shrink capacity in response to demand. Companies have realised that this competes strongly on scalability, price, ROI and overall business process improvement. CIOs have to design their data centres to take peak loads, but during off-peak times that capacity sits unused and idling at great expense. That costs you every day.
Consider cloud computing as moving into an apartment. If you moved into a house you are responsible for cleaning the pool, sweeping the paths, trimming the hedges, mowing the lawns and looking after the grounds and fences; in fact, everything on this property you have to maintain.
However, had you moved into an apartment building you would only have your own apartment space to arrange. You customise it to your own needs with your own furniture. It will probably look nothing like your next door neighbour's apartment. The cool thing is that the pool, grounds, gymnasium and tennis court are maintained for you.
In the apartment you get the benefit of using all the infrastructure and customising your own living space without the hassle of looking after all the infrastructure. That's cloud computing: living in an apartment that you can make your own while someone else looks after all the heavy lifting.
It's like the power company. You ring them and they turn on the power. You plug into a power grid and they run the generators, load the coal burners produce the power and you just plug and play!
Smaller the company, the better
The smaller the company, the more you should look at cloud computing. Those who have set up a business know the costs of hardware and software. You can host your own server, but my advice would not to until you are large enough to have a full-time administrator with security training on staff.
I think one of the biggest barriers to switching to cloud computing is a lack of understanding. CIOs and business owners are reluctant to give up the company's data to a third party host, and perhaps a reluctance to throw away the expensive server that is not yet 18 months old.
We have been conditioned for a long time that when we buy a computer that comes already preloaded with software. It is simple and convenient.
However, as the managing director of a business, I don't want software programs chewing up my hard drive. I have a MacBook Air with no software. It boots up incredibly quickly. In a cab in Sydney recently on the way to a meeting, I tethered the Mac to by iPhone and was looking at the customer data, all in the cloud. The previous day a group of us in three different locations, were working on a Powerpoint presentation, all at the same time, on the same collection of slides. The presentation took shape before my eyes. I could see all the revisions and revert back to previous versions if I didn't like the changes or additions.
Mobility is key
Sales of smartphones in Australia are surging; up 29 percent in the first half of 2009 according to IDC's Quarterly Mobile Phone Tracker. Mobility is the key for a workforce and cloud computing assists this greatly.
Another barrier is the perception that you are giving your information to systems you have no control over. This is not quite accurate. They do have some control but more importantly why do you want or care about owning the power station? Don't you just want a reliable, steady stream of power to your home or office? And isn't it better to leave that to people that do it exclusively rather than trying to provide the infrastructure yourself?
Given the expense to maintain a physical IT infrastructure, the thought of replacing server rooms and haphazardly configured appliances with cloud services is simply too hard for many companies to resist. But rushing into the cloud without a security strategy is a recipe for risk.
Early adopters are happy
According to a recent global information security survey, 43 percent of respondents are using cloud services such as software as a service (SaaS) or infrastructure as a service. Even more are investing in the virtualisation technology that helps to enable cloud computing. Almost 70 percent say they now use server, storage and other forms of IT asset virtualisation. Among them, 48 percent believe their information security has improved, while 42 percent say their security is at about the same level. Only 10 percent say virtualisation has created more security holes.
Research firm IDC predicts that worldwide IT spending on cloud services will grow almost threefold by 2012, reaching $42 billion. Many companies and businesses have already switched to cloud computing. We have signed up eight major multinational companies ourselves in the past year across banking, health and commerce.
A worldwide trend
Japan Post, which has 60,000 users, runs its cloud computing through salesforce.com. Closer to home, cardboard manufacturer Visy will soon have its business applications across its 140 sites in Australia, New Zealand, Asia and the US operating in the cloud. The whole of business network comprises an enterprise utility computing capability which provides security, computing, storage, and activities relating to disaster recovery and business continuity planning.
Monash University will switch its 58,000 students from its current in-house email system and encourage them to use Google's online tools. A 2009 study by IBM of 129 CIOs in Australia and New Zealand, found that 39 percent view cloud computing as strategic and plan to implement it. Almost 98 percent cited virtualisation as the key tool to enhance their organisation's competitiveness, compared with 77 percent of all CIOs surveyed globally (2,500 of them).
Those already operating in the cloud are being considered as early adopters. But from our experience they see it as getting a major jump on their competitors; a value asset in the current economic environment.

–Leigh Kelson is CEO of Pacific Rim Marketing (PRM), one of Australia's leading cloud computing consultancies based in Melbourne. Find out more at www.prmaustralia.com.au
People who read this, also liked:
Cloud computing suite now available on iPhone
Outsourcing IT: cloud computing and virtualisation explained