ProjectCentre has been crowned one of Australia's fastest growing technology companies for the second consecutive year by Deloitte.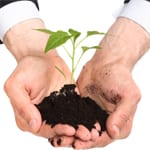 The Sydney-based firm was recently ranked in the highly-respected 2010 Deloitte Technology Fast 50 program, which recognises Australia's 50 fastest-growing technology companies.
ProjectCentre ranked 36th in the list of 50 this year – a feat achieved on its continued strong growth over the past three years.
Over that period, the Company's has recorded revenue growth of 78 percent.
"We are delighted to be recognised for the second year running by the Deloitte Technology Fast 50 program for the ongoing growth of our Company," ProjectCentre CEO, Mr Kevin Davis, said today.
"We operate in a highly competitive, technical and expert field, and to experience continued success in our business is an outstanding effort by the entire ProjectCentre team," he said.
"Effective management and oversight of construction projects is a critical challenge in the government sector – areas in which ProjectCentre excel.
"This theme is now carrying over into the private sector, as owners look for a funding edge to move their projects in synch with the economic recovery.
"As a result, ProjectCentre is fast becoming the 'company of choice' to assist these companies better manage their projects."
The Deloitte Technology Fast 50 is a program that recognises fast growing technology companies.  The program is now in its 10th year in Australia and ranks 50 public or private technology companies, based on percentage revenue growth over three years (2008-2010).
Deloitte Technology Fast 50 program leader, Mr Joshua Tanchel, , considers the Fast 50 companies as uniquely positioned in Australia's technology industry for the future.
"The companies in this year's index are inspirational in the way they have looked for opportunities in a somewhat cautious market and strategically prepared themselves for improved economic conditions." he said.
For more information regarding the Deloitte Technology Fast 50 Australia program, visit www.tech50.com.au.