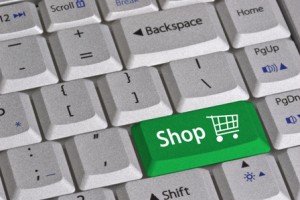 As large and small retailers alike brace themselves for the impact of the financial downturn, some are finding unexpected success through their internet strategy.
In the lead up to Christmas last year, online traffic nearly doubled over the previous year as customers carried out research, sourced suppliers and made purchases online. Traffic to pricing comparison site, GetPrice.com.au almost tripled from November 2007 to November 2008, while eWay, Australia's major payment gateway, recorded a 69 percent increase in transaction volumes. During the same period, leading ecommerce solutions provider, eCorner, experienced a 90 percent increase in traffic and 70 percent growth in online sales.
While the internet offers clear benefits when it comes to shopping for gifts, who would have thought so many people would shop online for fresh food?
eCorner's commercial clients, Sydney-based butcher, The Meat Boutique, actually sold out of meat over the Christmas break, despite having brought in an additional  container load for the holiday season.
According to co-owner, Fiona McDonagh, they had to close the website temporarily until they could obtain more supplies.
"Even while we were in the process of taking products off the website, orders were still coming in from as far away as the Blue Mountains.  One company from outside our local area of North Ryde found us while searching for meat for a corporate BBQ.  They were so happy with the service, quality and convenience they now have an on-going order with us," she said.
eCorner Managing Director, John Debrincat, believes consumers are increasingly looking  for alternatives to traditional shopping methods.
"Most of us know there are bargains to be had but you have to look for them.   As more consumers are financially challenged, or just more fearful about the future, they are  turning to the internet as an attractive and lower cost alternative to bricks  and mortar companies."
The Domino Effect
Take the case of fast food retailer, Domino's Pizza, which floored financial analysts in the UK by reporting healthy growth in both revenues and profits — despite the economic downturn and a reduction in spending on  luxuries by cash-strapped consumers.
Last year the UK operation of Domino's sold £25.3 million worth of pizza via its web activities which now account for over a fifth of delivered pizzas sold in the UK and typically generate an above-average order value.
This should be food for thought for any retailer or service provider not currently harnessing the internet to display or sell its wares, no matter how small the business.
There are two main reasons for this. One is consumer power. The internet generation has grown up and the average consumer, certainly aged 40 or below, will turn to the web before making a new purchase  — even if the actual purchase is then made in a traditional shop or over the  phone. The second important driver is that establishing a professional web presence has never been easier or more affordable. If you do not have a fully functioning website, your nearest rival probably soon  will.

Armchair research
When exploring options,  prices and the most convenient outlet, most purchasers will now do  their homework online first, believing they will get the fullest picture of  the choices open to them if they use an internet search engine, rather than  telephone directory enquiries or stroll down the street.
Not to mention the fact that people can do their research out of office hours, from the convenience of their armchair, with other family members — whose opinions may be needed — close at hand.
Retail analysts believe 'internet-influenced' sales are underestimated — that is, offline sales (i.e. in shops) are more often driven by online research. Official figures suggest that more than 80 per cent of the sales generated by websites are being completed offline — the important point being that they were initiated online. Without a serious website, businesses cannot hope to capture any such sales.

Competition
Small, local street stores often curse the growth of supermarkets and large retailers, which take away trade with their lower prices and easier parking. But it is also likely that some of the trade they  are surrendering to these larger, more powerful brands has been lost because  they do not have an informative and easy to navigate website.
But small companies can also play this game.  Sydney-based online gift shop, Tinos  <www.tinos.com.au>, carries an impressive range of brands including  Sony, Canon, Mojo and HP, as well as scores of lesser known names.
In addition to mainstream lines like Urban Rituelle body products and Manzoni leather wallets  and handbags, Tinos has developed a reputation for more unusual items, such as  lollipops embedded with farm-grown ants or scorpions, oven-baked crickets and  edible worms.
And surprisingly, there's a ready market, with revenues last December almost triple that of the previous year, according to  Tinos Managing Director, Valentino Surjan.
"We get a lot of interest from people who are looking for more unique gifts. For example, there was so much demand for our champagne-flavoured lollipops with real gold flakes just before Mother's Day last year that we actually sold out," he said.
"Our most popular lines are the Mojo beanbags and Manzoni leather products, but the Crosley retro turntables and CD players also do really well.  We're constantly looking for new products to add to the site," he said.

The cost of inertia
With companies like  Tinos and The Meat Boutique forging ahead, why are some small businesses still  holding back on their web activities?
A quick online search of the retailers and service providers along any main street will find that perhaps one in ten has a website comprising more than an address, phone number and details of opening  hours.
Imagine, then, just how much business they could be losing without realising it— the camera that has been ordered online from Dixons instead of being bought locally; the haircut that needed to be booked for the next day but could not be scheduled out of hours other than by the salon in the next town; the Indian restaurant whose phone number is always engaged at peak times.
Traditionally, small retailers and service providers have resisted developing their own websites because of the perceived cost and complexity, as it used to cost between $5,000 and $10,000 for a specialist web design and hosting provider, leaving the retailer with no control over any future updates to the site content.
Web design
Thankfully, this is no longer the only option. A rise in hosted DIY web-build solutions means that even the tiniest business can create a highly professional and comprehensive online presence.  For example, eCorner and its partners like Netregistry offer full ecommerce online stores. Every site comes complete with shopping basket functionality, SSL encryption, secure managed hosting, free web analytics, a wide range of design templates and free support.
"Our goal at eCorner is to reduce the  barrier to entry by making ecommerce as easy and affordable as possible, which  allows more Australian businesses to experience the benefits of having a  professional online store," said Mr Debrincat.
With the availability of easy-to-use web design packages and professional  website templates that have been pre-customised for particular business types,  (such as hairdressers, hotels and restaurants), retailers and service  providers can now design and easily update their own impressive online  storefronts — without any skills or training — in two to three days.
This is a significant development for small businesses trying to mark out a safe path through the impending recession. It offers them an affordable and immediately accessible additional marketing and sales channel — and one capable of extremely high impact.
Professional websites have now entered the mass market and it is now easier for small businesses to match their larger counterparts, regardless of how modest their budgets are.
Whether you choose to allow customers to complete transactions online will be down to you and your business model, but few companies can afford to persist in ignoring this critical sales channel. 

John Debrincat is CEO of eCorner, an Australian eCommerce provider. For more information, please visit www.ecorner.com.au

People who read this, also liked:
Businesses turn to online marketing in economic downturn
The value of marketing in an economic downturn
How to become a successful online retailer