Mrs. Field's Australia has signed a Memorandum of Understanding with New Zealand Natural Ice Cream to develop co-branded stores in Australia.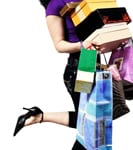 Mrs. Fields Australian Managing Director Andrew Benefield announced the deal alongside David Foreman, the General Manager of Emerald Foods which owns New Zealand Natural.
According to Benefield, the product synergies between the two brands made it a logical partnership.
"I believe that co-branded outlets  still need to have an offer that makes sense to consumers.  Cookies and Ice Cream are a natural fit," he said.
"There are lots of complementary products we can develop such as ice cream sandwiches, affagato's and brownie sundaes."
The new combined operations would also be instrumental in helping the franchisee smooth the daily and seasonal sales curve, according to Benefield.
"Ice cream is obviously a popular item in summer as are cookies in winter. However they are also complementary during the course of a single day as coffee and cookies are strong in mornings, and ice creams and smoothies are big in the afternoon.  Both have a very similar frozen goods supply chain, making it an easy fit into rear of house operations."
Continuously improving sales and the profitability of the franchisee is  vital to the success of both companies moving forward, Benefield added.
"Franchisees will hold a franchise agreement with only one of the parties, ensuring consistency of support, communication and responsibility," he said.
The two brands have had a long association with both companies originally been owned by members of the same family and are often located adjacent to each other in shopping centres.  The new arrangement means that in new locations the brands  can now consolidate area and floor space.
While one store at Sydney Central has operated as a combined store for over 10 years, the new agreement now fully integrates the operation through one consumer point-of-sale system.
The opening of a combined Mrs. Fields – New Zealand Natural Ice Cream at The Glen Shopping Centre in Waverly Victoria in early October is first of what Benfield hopes are many to come.  "We are now looking at a number of new locations, and also retrofitting some existing locations in both brands."
The partnership also follows Mrs. Fields signing an Area Development Agreement with the New Zealand Natural master franchisee in Western Australia, as the brand spreads itself across the country.
"The other advantage of two brands with a similar back of house it that it keeps construction costs down, at around $300k, potential franchisee's can pick up two great businesses, for the price of one" Benefield added.