Mortgage Choice was pleased to further its support of Cancer Council NSW by hosting a second 'Working Beyond Cancer Workshop' on Saturday.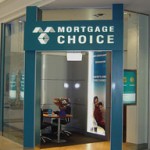 The one day workshop, held at the company's head office in North Sydney, was open to cancer patients, survivors, carers, employers and work colleagues.
It was the second in a series that Mortgage Choice is proudly funding. The 18-year old mortgage broker became involved after one of its staff members survived breast cancer.
The workshops have been designed to educate and encourage people recovering from cancer who are keen to return to work yet are unsure of their rights, or how to deal with the transition back into the workforce. Their supporters and carers also benefit greatly from the wealth of information and stories shared on the day.
The first event was a huge success with 39 attendees, the majority of whom were aged below 50. This time around the event was just as popular and, again, the majority were Generation X.
Annie Miller, Cancer Council NSW Project Coordinator for Community Education Programs, feels the workshops are the result of a great partnership and that all who experienced them have really benefited.
"Some feedback I received was "The whole day was excellent; I really got something out of each session and learnt about so many things I wasn't expecting to", which reflects the success of a workshop that appeals to a diverse range of people. With planning in place for 2011 and as word of mouth continues to spread, future workshops will hopefully be even more successful," she said.
For further information about the workshops contact the team at the Cancer Council NSW on 1300 200 558.