Vodafone has its eyes set on luring away business customers from Telstra's fixed line phone services with Vodafone Infinite Business plans offering 'unlimited' mobile calls and texts from $45/month.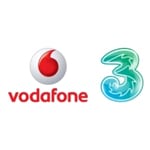 Vodafone Infinite Business plans may be an ideal choice for businesses who are not tethered to a desk in an office, the plans include infinite standard national calls and texts to personal mobile numbers within Australia, infinite voicemail within Australia, plus from 1 to 4 gb of included data per month.
Vodafone Hutchison Australia, General Manager Business, Edward Goff, sees the launch of Vodafone's Infinite business plans as changing the way businesses think about their phone service.
"The launch of the Vodafone Infinite Business plans brings another evolution to the way businesses think about using their mobile and managing their spend. Businesses can now talk to their business contacts for as long as they want regardless of what network or time of day and send as many texts and retrieve as many voicemail messages as they need with greater peace of mind that they can manage their mobile costs more productively," he said
"Our business customers asked us to simplify our business plans so they can get on with focusing on what's important to them – their business."
"With the arrival of the Vodafone Infinite Business plans, it makes little sense for businesses to pay for both a fixed and mobile voice service given the great value and loads of inclusions that our Vodafone Infinite Business plans offer. We think our $65 Vodafone Infinite Business plan will hit a sweet spot with Australian businesses," he said.
The Vodafone Infinite Business plans are all available on month-to-month, 12 or 24 month contracts. Vodafone is matching its entire smartphone range to its suite of Vodafone Infinite Business plans – including the BlackBerry Torch 9800, Apple iPhone 4, and HTC Desire HD.