Telstra have released an aggressive range of new NextG Cap plans after making a splash with plans tailored specifically for the iPad in the last week.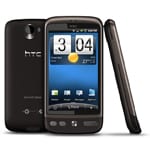 The refreshed range of Telstra NextG plans come into effect today and replace the company's existing range of Consumer Post-paid Cap and Ultimate Plans.
"Our customers have been telling us that they'd like better value from our mobile and broadband services and we've been listening," A Telstra spokesperson told iTechReport.
"With plans offering a broad range of voice and data combinations, we're confident that our customers will find one that suits their needs."
Telstra has increased the 'standard' value in revising its plans, upping the SMS and call allowances under the cap. But has also moved what was previously an additional monthly charge for downloads into the cap structure, with the $49 cap including 200mb of data, up to 1Gb of included data on the $129 plan.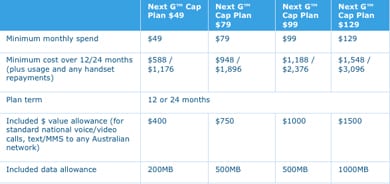 In addition to revising their consumer cap plans, Telstra has unveiled the replacement for their Ultimate plans. Telstra's "Ultimate II" plans have a different charging structure to the cap plans, where instead of a total dollar value to spend on calls and texts as per the cap plans, the plans include a set number of minutes and SMS to use per month, plus a dollar value to spend as your needs require.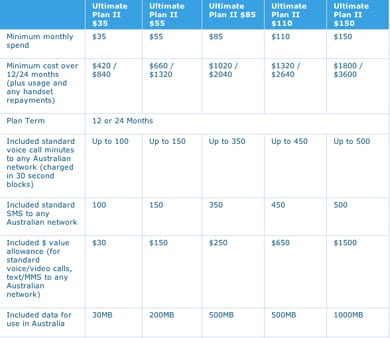 Telstra's plans pricing is significantly better value than previously, with the telco giving rivals Vodafone and Three (who have traditionally been very good value) runs for their money. Rival Optus is better value on paper when not including downloads, however this advantage is negated when bundling in monthly data subscription fees on top of their range of mobile cap plans.