Smartline Personal Mortgage Advisors have again topped the survey for most satisfied franchisees within Australia, winning the award for the second time in a row.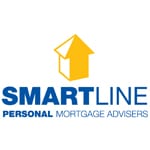 The bi-annual survey, commissioned by topfranchise.com.au, also revealed that the 'big mover' of the report was Mortgage Choice which jumped to the number two spot.
Also making the top ten were Mrs Fields cookies and Bakers Delight, as well as newcomers Chooks Fresh and Tasty fast food outlets and Snooze bedding company.
Chris Acret, Managing Director and Founder of Smartline, was pleased with the result, congratulating his team for their efforts.
"The result comes straight from the mouths of our franchisees and is validation for the great team work that exists between our support team and franchisees."
Ian Krawitz, founder of topfranchise.com.au was pleased with the clear improvements shown between this survey and the last, as franchises have responded to the needs of their franchisees.
"It has been great to see franchisers improving in key areas of financial guidance and helping their franchisees get a better return on investment.
"Snooze making the top 10 has been a great example of this and is evidence of what happens when a franchisor takes the time to listen."
The survey revealed that being a part of a franchise group has proved a strong financial investment, with a 5% increase in franchisees believing they will be able to sell their business for a good profit.
Financial credentials were only one consideration in compiling the top performers in the survey, as other factors of satisfaction were taken into account.
Within the lifestyle category, mobile coffee business franchise Xpresso delight enjoyed the second highest rating – just falling short of overall winners Smartline.
Snap-On Tools, a hardware business which is part of a global network of over 4000 franchises, polled second in the franchisee passion category, again second behind Smartline.
However perhaps the best success story of the survey was that of Mr Rental, a homegrown Australian franchise born out of the economic downturn.
The franchise has grown to over 80 retail outlets in both Australia and New Zealand as consumer demand for the renting of goods has grown substantially in the wake of the Global Financial Crisis.