Three out of ten small business owners have not had any time off from their business this year with 64 percent having had only one week's leave or less according to a survey of small business owners this month.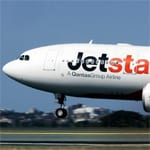 Of those who took no leave, 74 percent said they could not afford to have a holiday, while just under half said they had no back-up to run their business or did not have time to take a break.
The survey of 325 small business owners and managers was conducted for Telstra Business, in conjunction with small business peak body COSBOA (Council of Small Business Organisations of Australia), by independent consultants StollzNow Research.
It found that only five percent said a recent campaign to get Australians to reduce their accrued leave by taking holidays in Australia had had an impact on them or their employees taking leave.
Only six percent of the survey respondents said they had enjoyed a holiday of longer than four weeks during 2010, while 16 per cent took between two weeks and a month and 15 percent had between one and two weeks away from their business.
Telstra Business Executive Director, Ms Cathy Aston, said Telstra recognised the small business community faced significant challenges in their business, not least the ability to find some time for themselves.
"While new mobility solutions have provided tools that enable business owners to get away from their office and spend time with family and friends, there are still many who are unable to escape the pressures of work," Ms Aston said.
COSBOA chief executive, Mr Peter Strong, said today the survey highlighted the pressures experienced by small business owners and operators.
"We are concerned about the health of small business owners who for a variety of reasons fail to share the great Australian tradition of an annual holiday with family and friends," Mr Strong said.
"Small retail businesses tell us they are concerned they will lose existing business if they take a break.
"Governments at all levels must ensure red tape is kept to a minimum for small business so sole traders and owner-operators can enjoy a holiday for their health."