Optus' mobile network collapsed in Sydney last night, with 3G mobile data services out across the Sydney CBD and 2G services hit in surrounding areas.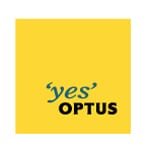 The Optus mobile network failed about 5:30pm last night, but was back online at 7:40pm according to Optus' Whirlpool forumss social media representative David Cacchione who wrote the following in a forum post.
"Just got some info back on what happened tonight so thought I'd come back to do one last post before I head off, as I know some of you in the Sydney CBD and the surrounding areas couldn't make calls for a couple of hours tonight.
"A transmission fault was identified on our mobile network at approx. 5.30pm this evening and the result was that there was a loss of some 3G voice services in Sydney CBD while some 2G voice services were impacted in the surrounding areas (e.g. Eastern Suburbs, Lower North Shore, Northern Beaches & Sutherland).
"The cause of the outage was a transmission fault & it caused a call signalling failure (which is why some people couldn't make a call or send an SMS). We restored services at approx. 7.40pm after our network engineers isolated & repaired the fault.
"Sorry to anyone that was impacted by this outage & thanks for your patience guys while the issue was being investigated & worked on.
If any Optus mobile customers are still having problems accessing with the network in or around the Sydney CBD, you are advised to switch your phone or 3G wireless modem off and back on again so it can reconnect to the Optus network.