The Keneally Government today released a Regional Innovation Strategy to support businesses, jobs and investment, Minister for State and Regional Development Ian Macdonald said.
Mr Macdonald said the strategy, developed by Industry & Investment NSW and available online at www.business.nsw.gov.au/innovation, will help regional businesses and communities prosper in the 21st century.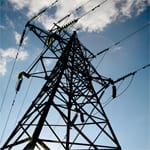 "Innovation increases businesses' competitiveness through the development of new, or significantly improved, products, services, systems and processes," he said.
"The NSW Government has produced this Regional Innovation Strategy as part of our ongoing efforts to promote innovation and sustainable business development across the State."
"This strategy is the result of extensive research and will help make regional businesses more productive, resilient and successful."
*Regional businesses often face challenges: water shortages; fluctuating economic conditions; access to markets and services; transport links; and  demographic changes resulting in skills issues.
"Not surprisingly, many regional businesses are embracing innovation to help deal with these types of issues."
"Bureau of Statistics data shows a higher proportion of regional businesses are innovative compared to capital city businesses – 38.9 percent to 35.8 percent."
"The Regional Innovation Strategy includes case studies of successful innovation in five regional industries: winemaking in the Riverina; tourist parks in the Northern Rivers; manufacturing in Western NSW; the coal industry in the Hunter; and integrated pest management in the vegetable industry."
Mr Macdonald said the NSW Government will immediately implement the Regional Innovation Strategy in consultation with local communities.
"Innovation Initiatives will be developed and customised for each of the State*s regions outside Sydney, focusing on areas where local innovation can make a difference," Mr Macdonald said."These initiatives will be integrated into Regional Business Growth Plans and will be updated regularly to reflect the changing priorities and needs of each region."
"The Government will work with Regional Development Australia (RDA) committees and local stakeholders to implement these Innovation Initiatives."
The Strategy also includes a series of Guiding Principles which will assist regional organisations to develop their own strategies to help businesses to use innovation.
These are also reflected in the other recommendations of the Strategy, including:
Expanding access to management training programs for regionalbusinesses
Innovation coaching including in Lean business techniques
Greater knowledge sharing through the development of stronger regional business networks
Expert innovation workshops
Tapping into the knowledge generated by our research institutions for the benefit of business
Using broadband to enhance regional business innovation.